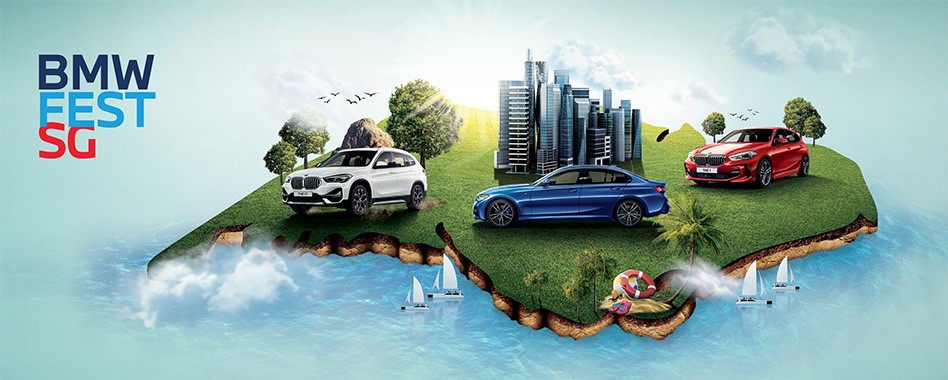 BMWFESTSG GOES ISLANDWIDE THIS YEAR!
Text | Goh Zhi Xuan
Photos | BMW, Low Fai Ming
30 October 2020
For the first time, BMW will be taking over the entire sunny island! Get to test drive your desired BMW right from your doorstep and enjoy exclusive deals.
BMWFestSG is an annual festival that showcases BMW's latest models and technology here in Singapore. Visitors will get to learn more about their favourite BMW cars, the features and technology that make them great, as well as the brand's latest initiatives. If you are in the market for a brand new BMW car, you can even snag a great deal for one!
This year's BMWFestSG goes islandwide, offering not just amazing deals, but also maximum convenience with test drives right at your doorstep, with a wide range of BMW and BMW M models for you to choose from!
Visit the BMW Digital Showroom
The BMW Digital Showroom revolutionises your car viewing experience, offering the utmost convenience. Even if you aren't able to make a trip down to experience the excellent BMW cars in the flesh just yet, you can still get up close with the cars from the comfort of your home, office, or anywhere, at anytime as long as you can access the internet.
You will be able to explore and learn about the BMW cars, from exclusive deals and prices to every little detail and specifications of the BMW you desire. There are even virtual renditions of the BMW Showroom (Performance Motors) and BMW M Showroom (Performance Munich Autos) for you to tour and enter the world of sheer driving pleasure - virtually!
And now, with BMWFestSG, you can enjoy up to $32,000 savings on your desired BMW, which includes free five years servicing and warranty.* Or you can simply opt for BMW Flow option where you can lease one with just $10,000 downpayment*, which comes with complimentary three-month lease now!*
Visit the BMW Digital Showroom
here
.
Exclusive Dark Editions available for a more athletic ride

Yes! Apart from the awesome deals, there are two limited edition cars available during this year's BMWFestSG. Take your pick between the BMW 218i Gran Coupé Dark Edition and the BMW 318i Dark Edition, and cruise around in a unique BMW!
If you are looking for a sporty compact sedan, look no further than the BMW 218i Gran Coupé Dark Edition! While there are lots of amazing things to talk about (such as its good looks), what's really special on the Dark Edition cars are the exclusive add-ons. It comes with BMW M high-gloss rear spoiler, Shadow Line front grille, M Performance chrome black tailpipe trim, matt black alloy rims, high-gloss black mirror caps and fixed hub caps. The abundance of add-ons truly sets it apart from the usual 2 Series Gran Coupé!


Those looking for an executive sedan should definitely take a close look at the BMW 318i Dark Edition. Like the other Dark Editions, this highly-sophisticated sedan has been enhanced with exclusive bits as well. You'll get the BMW Iconic Glow front ornamental grille, M performance carbon fibre mirror caps as well as BMW LED Door projectors to bring this cool ride all the way to subzero!


Discover an island of sheer driving pleasure - right from your doorstep

Nope, you didn't read it wrongly, this year's BMWFestSG will take place over the entire island! To discover the innovations and driving dynamics of the whole range of BMW models, you'll just have to book a BMW Test Drive that commences right at your doorstep*!No matter which corner of Singapore you reside at, your desired BMW model can be brought to you for a test drive on your favourite stretches of roads. Unsure of the perfect test drive route to take? Fret not, BMW also have some recommended routes for the different areas.

BMW's exciting recommended test routes includes the:
North Wilds - a scenic jaunt through Punggol islands and Yishun where you'll get to enjoy the perfect blend of straights and bends to discover dynamic driving at its peak.

South Plateau - cruise along the East-West highway in style, taking in the sights of notable local landmarks such as the Marina Pier, Kent Ridge Park and Sentosa.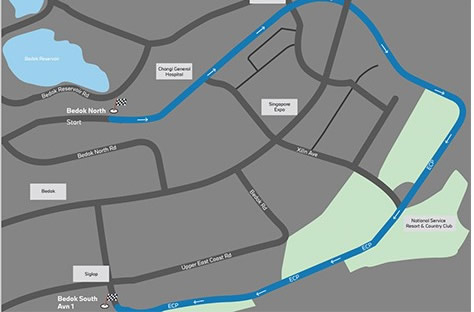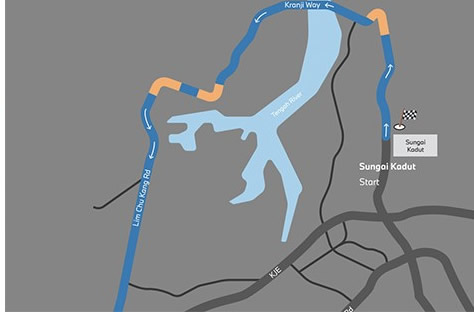 Eastern Seaboard - take on the roads of Bedok and charge down the East Coast Parkway for a grandstand finish.

West World - go for a relaxing drive along the winding roads flanked by wide open fields of Jalan Bahar and Sungei Kadut, and discover comfort and performance that's made for you.

No matter which route you take, you'll get to experience the unique innovations found on each BMW model.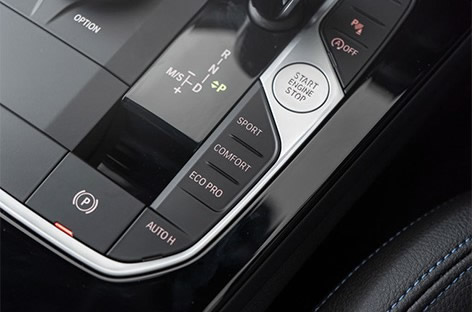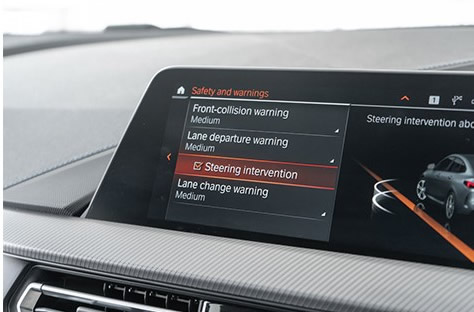 These include (depending on the model) the Driving Experience Control Switch that allows you to switch between drive modes on the fly, changing the character of the car, BMW iDrive functions featuring the latest and most advanced BMW operating System 7.0, BMW ConnectedDrive Services that keeps you up to date with real time traffic information on the move, BMW Driving Assistant, BMW Parking Assistant and more.
Looking to get your very own BMW? Want to test drive one?
Visit the BMW Digital Showroom today
to find out more.
Performance Motors and Performance Munich Autos Terms and Conditions apply. *Offers are on selected models only, and inclusive of applicable discounts and relevant benefits. Effective offers differ from model to model and are subject to in-house trade-in, loan and insurance conditions.

Complimentary 3-month lease offer is only available with BMW Flow financing option with minimum 36-month tenure for selected BMW models and any BMW M model.BMW M 3-month free instalment deal is contingent on a 50% loan over 6 years with BMW Straight-line Finance option.

Car specifications may vary from the models shown. Options and features are model-dependent. This advertisement provides information on BMW products and does not constitute an offer of sale. Any sale is subject to our applicable terms and conditions.