---
The air-conditioning system in a car is important, yet hardly understood. Real specialists are few and far between, but here's one you can trust.
Located at the first floor of WCEGA Plaza is a rather unassuming workshop that looks just like any other. However, if you take a closer look, past the racks brimming with all types and brands of automotive fluids and spares, you'll notice some specialised equipment, such as an air-con flushing machine.
Formerly known as
9 Degree
, Brocade Auto is a workshop that specialises on the repair and maintenance of car air-conditioning systems. While everyone might know of a few components - compressor, condenser and evaporator, how many can confidently identify the faulty component? This is where a true-blue air-conditioning specialist's services would come in handy.
Experience and technology hand-in-hand
Air-conditioning seems to make up just a small part of a car, and is often misunderstood. The layman tends to oversimplify the maintenance and repairs of it, thinking that repairing it is as simple as swapping out parts, but really, there's quite a bit more to it than you think.
Brocade auto has more than 10 years of experience in the industry. Its experience, combined with the latest air-conditioning equipment allows it to diagnose your car's issues fast and accurately. With an accurate diagnosis, Brocade Auto is able to solve your car's air-conditioning system problems right from the root, resulting in a swift repair without incurring any unnecessary spending.
No matter how severe you car's air-con issue is, Brocade Auto's skilful team will be able to solve it. Be it a simple maintenance or a highly complicated repair that require the disassembly of the dashboard, it can be done here.
Perpetual improvement - always seeking out the latest products
While skills and equipment upgrades are vital, there's another part necessary to improve the quality of service rendered - products.
In the search to help customers achieve an air-conditioning system that is efficient and lasting, Brocade Auto sought out the Enerkool nano catalyst. Enerkool nano catalyst is an additive for car air-conditioning systems, it allows the air-conditioning system to work more effectively, while reducing the load on the air-con compressor, resulting in not just a cooler car, but also potential fuel savings.
Brocade Auto is the local distributor for Enerkool's range of products for car air-conditioning systems.
Service-oriented with excellent after-sales
There's one similarity among all shops that has a long history - excellent service. When a business is in it for the long run, it will want to build up a strong, happy customer base, and that is exactly the case with Brocade Auto.
Brocade Auto places the satisfaction of its customers at the tip of its operations. As such, it aims to provide the best after-sales service possible. The transaction doesn't simply end the moment your car leaves the workshop, should you have any issues after the repair is completed, you can always approach Brocade auto for enquiries. Brocade Auto will take all responsibility and solve any issue for you, should it be related to their workmanship.
In fact, it also provides a 12-month in-house warranty for all air-con parts replaced should there be a factory defect.
Not just air-cons
Brocade Auto is not just an air-conditioning specialist, it is also a full-fledged workshop that can deal with repairs and maintenance of your car. No matter what make and model your car is, be it a European, Japanese or Korean make, it can be repaired here.
The next time you need to get your car's air-conditioning system repaired, you can go to Brocade Auto, and get your car serviced as well.
In order to share the process of car repairs as well as tips on how to maintain your car, Brocade Auto has also started its own
Youtube channel
, you can subscribe to its channel to stay updated with the latest information from Brocade Auto.
Brocade Auto is located at 1 Bukit Batok Crescent #02-21 WCEGA Plaza, Singapore 658064. It is open from 9:00am - 7:00pm from Monday to Saturday. For more information and updates on its products and services, please visit its
Facebook page
, e-mail sales@brocadeauto.com.sg or reach it at 6733 2309.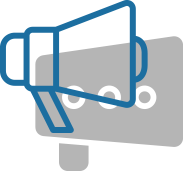 Car Air-con Flushing with Enerkool Nano Catalyst at only $98.
Book an appointment via WhatsApp for your car now!
Address
:
1 Bukit Batok Crescent #02-21 WCEGA Plaza S(658064) (map)
Opening Hours
:
9am - 7pm (Mon - Fri) 9am - 5pm (Sat) Closed on Sun & PHs
Phone
:
97475046 / 67332309