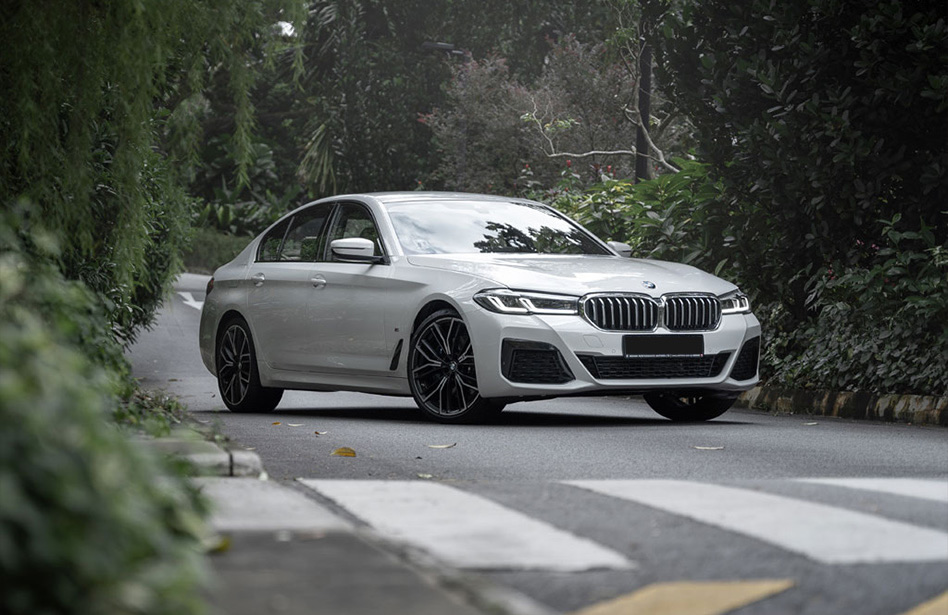 FULL HOUSE - WHY THE NEW
BMW 5 SERIES
IS YOUR
HOME AWAY FROM HOME
Text: Clarence Seow
Photos: Low Fai Ming, BMW
8 JANUARY 2021
The new BMW 5 Series scores a full house with its suite of updates, but we highlight three technological and two efficiency features in particular which we think make it worthy of the lot in your house!
In addition to the new
BMW 5 Series
' heightened sense of outward authority, BMW has graced its mid-sized sedan with a winning hand of upgrades that makes sure it stays ahead of the competition. sgCarMart looks at the three most impressive tech changes and two new efficiency measures that make it your home away from home.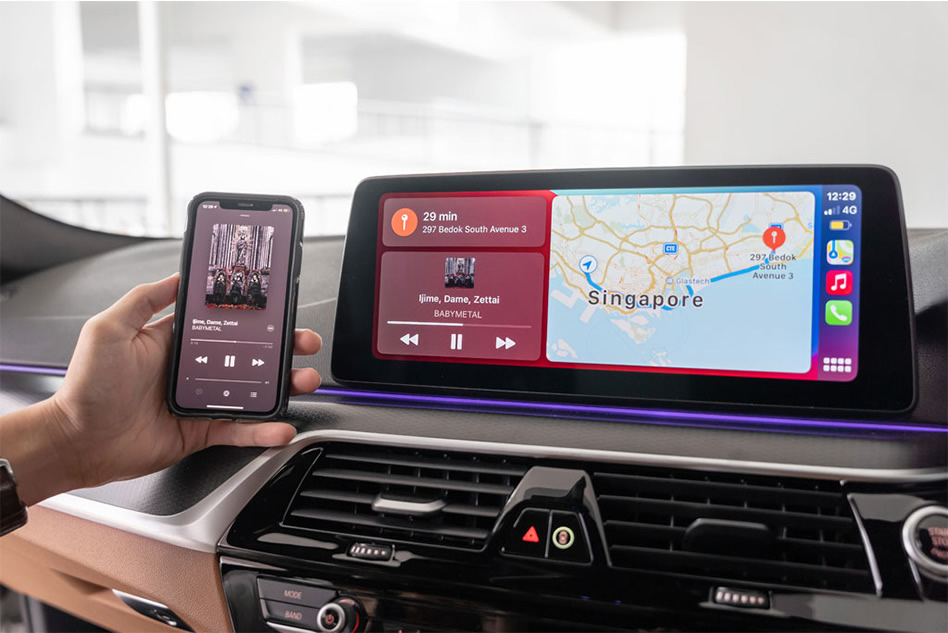 BMW Operating System 7.0 and optional 12.3-inch Control Display


With the new 5 Series' Operating System 7.0, BMW brings the convenience of having your own, personal butler along with you wherever you go.
Keep in touch with your closest mates with the new Android Auto smartphone integration, or better yet, make use of the Concierge Service to effortlessly find the right place to eat even while you're out and about. Those who opt for the Live Cockpit Professional will also get both the cockpit instrument display and central control display upgraded to 12.3-inches.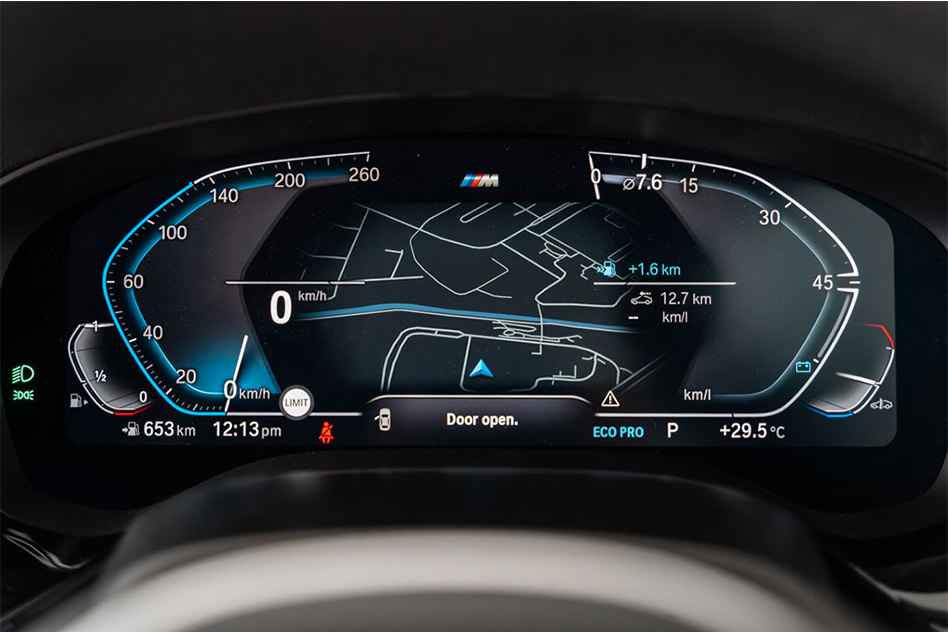 The new cockpit instrument display is capable of providing 3D renderings of the car surroundings, making sure that navigating around the city is a breeze in the 5 Series.

Meanwhile, the scope of configuration of the central control display has been upgraded to provide easier access to information, so you never have to fuss around to look for any information you need of the car.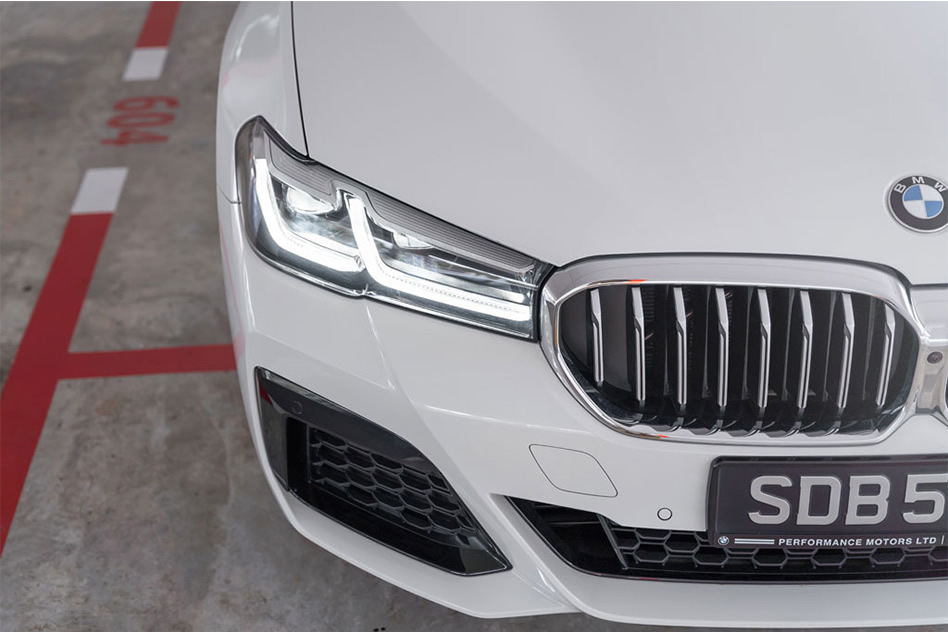 Adaptive LED lights with matrix function


You don't tolerate insufficient lighting in your home, so why should you when out on the road?
The LED head lights of the 5 Series now come with adaptive cornering lights and non-dazzling high beam with matrix technology so you always have a clear idea of what is happening on the road.
The system even uses info from the GPS to decide what levels of illumination are necessary, so you always get optimised lighting for every driving situation.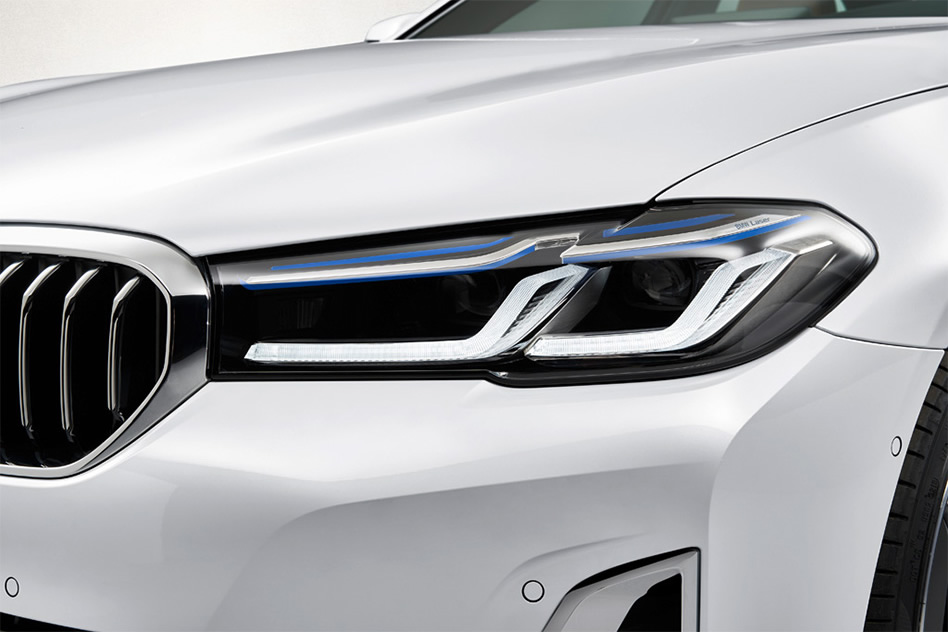 And for those who need greater illumination, BMW's Laserlight is now available as an option on all 5 Series variants.

The Laserlight system is capable of nearly doubling the range of the conventional head lights by emitting a non-dazzling high beam at speeds over 60 km/h, while also boosting the effectiveness of the low beam when driving on curving roads, ensuring you always have sufficient vision of the road ahead.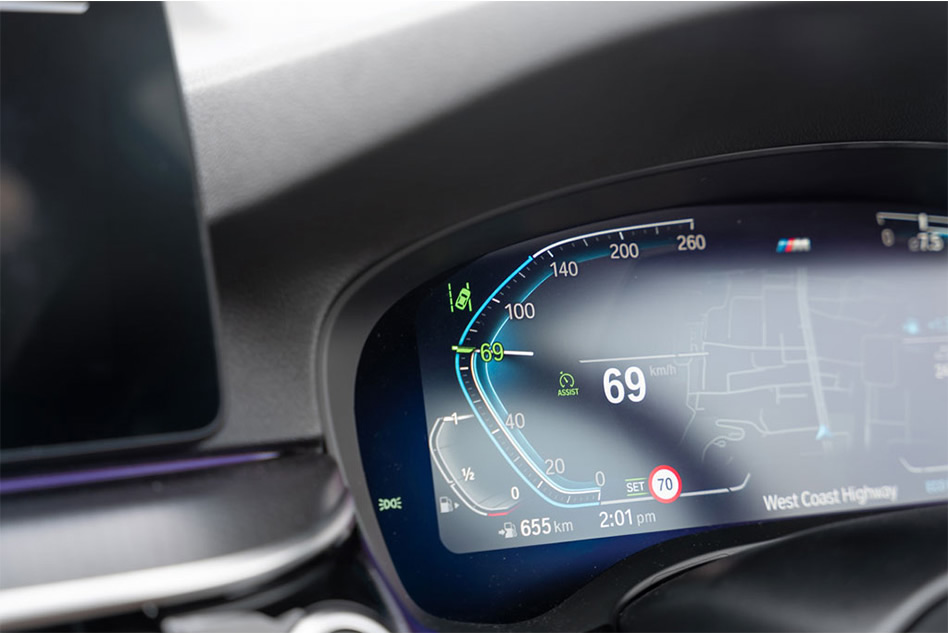 Improved driving assistance features


BMW's upgraded driving assistance feature now make driving through even congested roads as relaxing as settling into your favourite couch at home.
Lane departure warning now comes with lane return, for example, meaning that should you accidently leave the lane, not only will the steering wheel vibrate to give you an additional warning, but the car can also automatically steer you back into the lane itself.
Equally impressive is the parking assistant feature, which allows the car to take over control of the accelerator, brakes and steering in order to deliver you a truly mindless parking experience, regardless of whether you're parking in a parallel or a perpendicular space.

And if reversing out of a dead end is too much of a chore, the 5 Series can do it all for you as well, thanks to its new reversing assistant, which constantly remembers your steering inputs when driving at low speeds so as to be able to trace back the exact line you last took. With the car helping you to get the steering angle just right, all you need to do is to control its speed and look out for any obstacles in its path.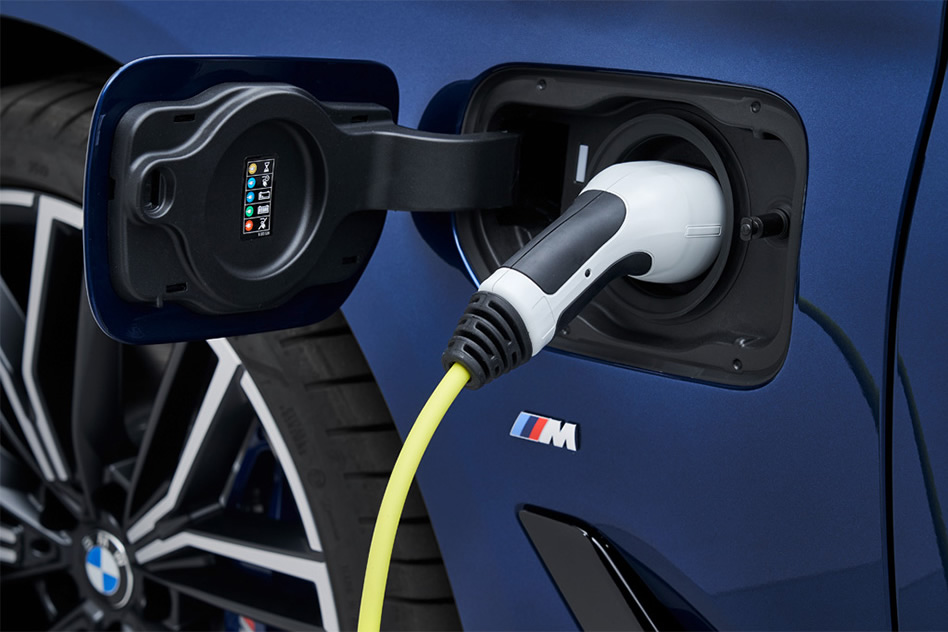 Sustainable options


Your home runs on electricity for emission-free power, and now the 5 Series can too. Well, nearly. With a plug-in hybrid drivetrain now being offered, you can whet your appetite for electric power while cutting down on your tailpipe emissions.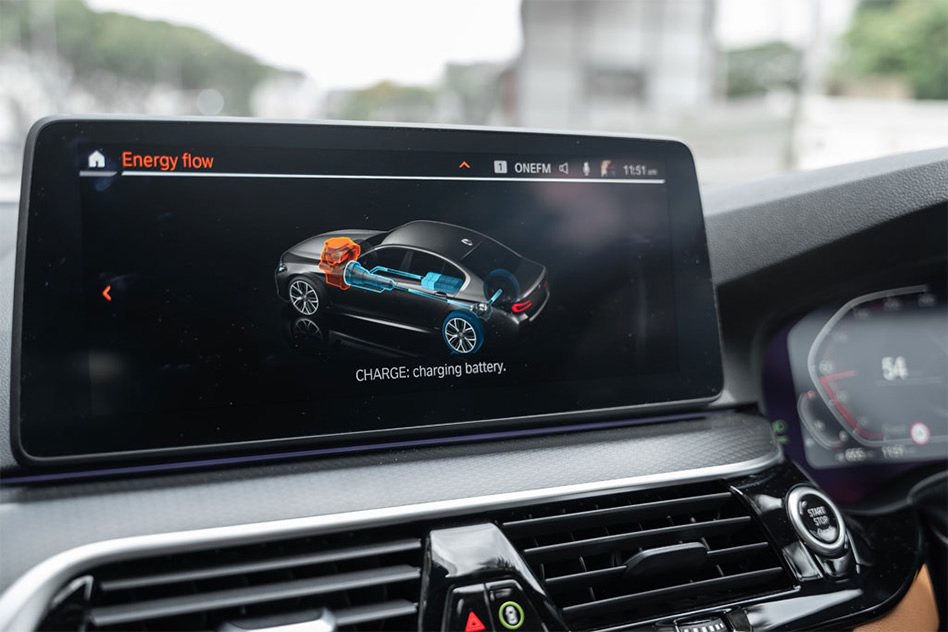 But those who don't have the option to charge from their homes need not fret. BMW is also introducing mild-hybrid technology so all can benefit from the efficiency gains of electrification.

The new tech means that even those who don't want the trouble of plugging in their car can still benefit from Brake Energy Regeneration, while getting a taste of the instantaneous torque that comes from an electric motor thanks to the electric boost effect of the 48V electric starter-generator.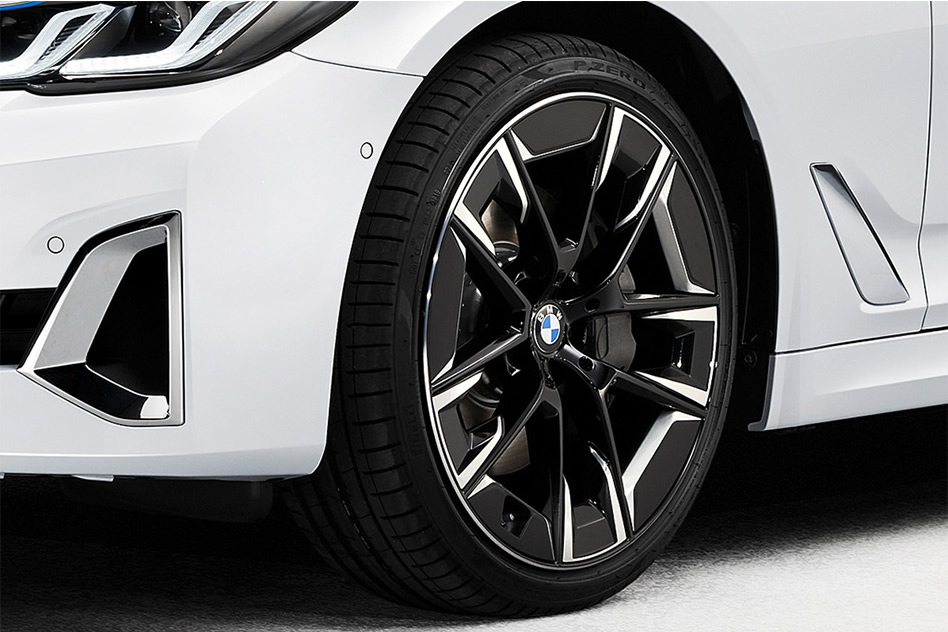 Optional Air Performance Wheels


You don't compromise on design at home and now you need not settle for compromises with the 5 Series as well.
Thanks to BMW's new 20-inch Individual Air Performance Wheels, those who are looking to specify larger rims on their executive sedan can do so while reaping added efficiency gains.
The new wheels achieve this by utilising innovative light-alloys and are designed to reduce the aerodynamic drag coefficient by around 5% compared to conventional rim designs, and mark the first time a carmaker has combined cast aluminium with aerodynamically optimised inlays into a single wheel.
As an added bonus, those who opt for the plug-in hybrid model together with the aero rims will also improve their car's electric range by an average of one kilometre*.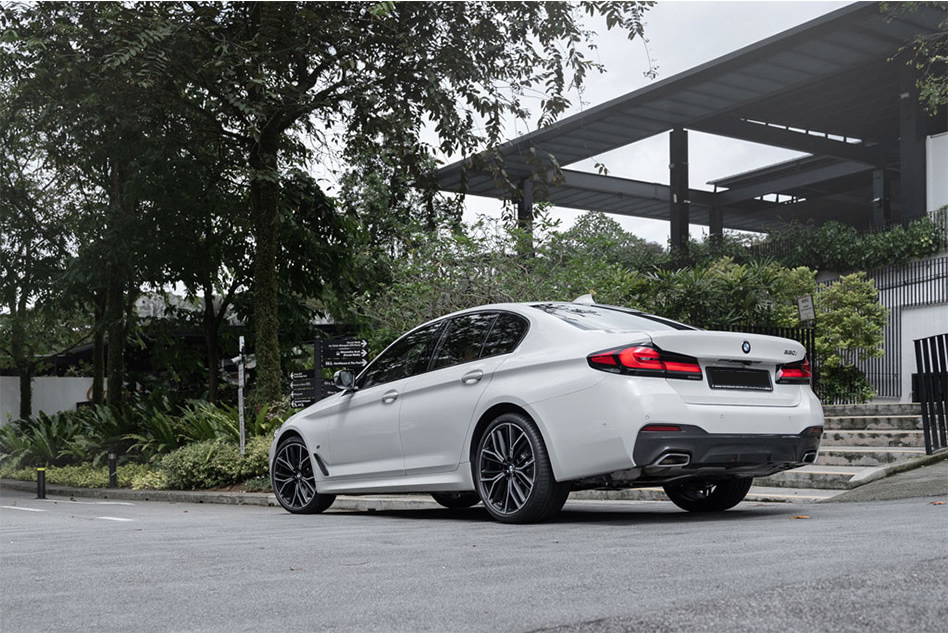 Looking for your next home away from home? This new 5 Series will do nicely.
*This value is based on the new WLTP test cycle and is translated back into a NEDC-equivalent value in order to ensure comparability between the vehicles.