---
Pro-Jex V2D isn't only capable of minor and major repairs, it is also an expert when it comes to building performance cars.
Established back in 2005,
Pro-Jex V2D
is no newcomer to the ranks of automotive workshops in Singapore. Started by an avid car enthusiast, the team at Pro-Jex V2D understands the importance of a car to both the average driver and car enthusiasts.
With its dedicated team of experienced and professional technicians, it is able to cater to all car makes, be it a Japanese or European brand.
High-quality workmanship to solve all your automotive woes
Armed with a wealth of experience accumulated from working on cars for more than 10 years and a suite of effective diagnostic tools, Pro-Jex V2D is able to pinpoint any problem with your car and solve the problem effectively and efficiently.
As expected of a professional workshop, Pro-Jex V2D can take care of your entire car's routine maintenance and the upkeep of all wear and tear components. It is also capable of major repairs, be it getting your car back in shape after a nasty accident or rebuilding your engine after it has experienced a catastrophic mechanical failure.
Pro-Jex V2D was also one of the pioneers of decarbonising back in 2011. Over time, carbon buildup occurs in all internal combustion engines. By decarbonising, there are plenty of benefits to be found, such as better throttle response, improved power and improved fuel economy. It is by such innovations the Pro-Jex V2D has been able to stay at the forefront of the industry.
Track and race car specialists
Those who are familiar with the car scene in Singapore might have noticed the growing trend of track driving among enthusiasts here.
More so than before, track day events are sprouting up left and right - a great phenomenon as drivers now have the opportunity to put their cars and skill to the test in a safe, controlled environment.
Pro-Jex V2D is an advocate of track driving, in fact, it even organises such events for its customers and other drivers. Of course, track driving is a whole different beast compared to everyday driving. It subjects your car to excessive wear and tear, and can even lead to the failure and breakage of parts!
With Pro-Jex V2D, you can rest assured that your car is ready for the track as its team is well-versed with the specialised needs to prepare track or race car. Thinking of hitting the racetrack yourself? Why not let Pro-Jex V2D give your car an inspection and you might just garner some valuable insights to make it a more enjoyable experience!
Pushing the limits of performance
And if following your session at the racetrack, you find yourself in need of a more powerful engine or handling improvements to further your track driving skills, you can once again approach Pro-Jex V2D.
Carrying branded tuning parts such as coilover suspensions from BC-Racing and D2, steering wheels and sport seats from Momo and Sparco, chassis braces and suspension components from brands such as Ultra Racing and Hardrace, Pro-Jex V2D is able to recommend you the best performance parts in the industry to cater to your every need for more performance from your car.
Extensive engine rebuilds with quality forged components to extract and withstand more power are also available here. And another forte of Pro-Jex V2D is in the field of engine tuning. Using a wideband O
2
sensor and dedicated computer programs, Pro-Jex V2D is able to optimise your car's air-fuel ratio and ignition timing to wring out every last bit of performance and fuel efficiency from your engine.
A helping hand in times of need
Pro-Jex V2D also goes the extra mile to provide its customers with a 24-hour recovery and assistance service.
Customers looking for additional coverage can also get a two-year Pro-Jex V2D membership for just $150 to enjoy free towing services if they get into an accident or experience a breakdown on the road.
And if you do find yourself in an accident, Pro-Jex V2D can guide you through the process of what you need to do, including the type of photos to take for the insurance claim, to arranging for a tow truck and making an insurance report.
With Pro-Jex V2D's proficiency in all sorts of repairs, you can rest assured that your car will be in good hands. Make sure to save Pro-Jex V2D's contact into your phone, for you never know when it might come in handy!
Pro-Jex V2D is located at 25 Kaki Bukit Road 4, #03-93/94 Synergy @ KB Singapore 417800. It is open from 9:00am to 7:00pm from Monday to Saturday and 11:00am to 6:00pm on Sunday. To find out more about Pro-Jex V2D, call 8668 7676 or visit its
website
or
Facebook
page.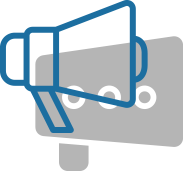 Engine de-carbonisation + Aircon nano mist deal at $100 only.

Book an appointment via WhatsApp for your car now!
Address
:
25 Kaki Bukit Road 4 #03-93/94 Synergy @ KB S(417800) (map)
Opening Hours
:
9am - 7pm (Mon - Sat) 11am - 6pm (Sun)