---
With its high level of diagnostic equipment and experienced staff, Euroauto Garage is adept at maintaining and servicing your European rides.
Workshops in Singapore offer many areas of expertise, from different makes and models, to specific repairs and maintenance work.
A workshop that deals with sought-after supercars may be hard to come by. After all, these are expensive and delicate cars that require the best hands in the industry to repair and maintain.
Hence, many choose to head back to the agent of their prized supercars for maintenance. What if you're looking for an alternative? The answer is Euroauto Garage.
The experts for supercar maintenance and repair
Established in 2016, Euroauto Garage may be new. But its team, from workshop managers to technical advisors, have over 40 years of combined experience.
It isn't hard to see that many trust the abilities of Euroauto Garage in handling their precious cars. Spanning two units at Premier @ Kaki Bukit, you'll spot plenty of exotic cars, from Lamborghinis, Porsches, Ferraris and Bentleys, being worked on by the team at Euroauto Garage.
But it isn't just highly sought-after exotics. Thanks to its vast amount of experience, Euroauto Garage deals with the maintenance of various European makes too.
The best skills for supercars
But what makes a workshop able to handle such exotic cars? One of the partners at Euroauto Garage was once a Master Technician over at Hong Seh Motors, which was once the distributor for Ferrari and Maserati cars in Singapore.
The Workshop Manager and Technical Engineer was also from Hong Seh Motors. His past experience included positions at Exquisite Marques and Ital Auto.
With their experienced hands with dealing with Ferraris, Lamborghinis, Bentleys, McLarens and Maseratis, Euroauto Garage delivers in its promise of offering the same level of abilities that an agent workshop will offer.
Having a good understanding of the maintenance needs of such exotic cars is important, as parts may be hard to come by. Thus, Euroauto Garage is able to stock up on common replacement parts, with the expertise to order them in advance if needed.
Top-end diagnostic tools for supercars
Further complimenting its abilities towards exotic car maintenance, is Euroauto Garage's suite of on-board diagnostic tools.
While a general diagnostic tool might display basic fault codes, these specialised tools offer an in-depth perspective to the problem at hand, along with coding abilities.
Thus, Euroauto Garage has invested over $80,000 worth in diagnostic tools, which include Porsche's Integrated Workshop Information System - or PIWIS, along with Italian diagnostic tools by Leonardo for Ferrari, Lamborghini and Maserati.
Along with these tools, Euroauto Garage is able to properly advise its customers on what is required to be changed, with the ability to check if various system components are in full working order - without waiting for individual parts to fail.
Maintaining your supercars? Go to Euroauto Garage
Seeing the amount of high-end cars lined up for service at Euroauto Garage is a testament to its abilities as a workshop.
More than anything, it proves that it is well heeled in handling all kinds of maintenance and servicing needs for most European makes and models.
You are assured of an experience that matches that of authorised agent workshops, along with a lounge to wait while Euroauto Garage handles your car's precious needs.
Euroauto Garage is located at 8 Kaki Bukit Avenue 4, #02-25/26 Premier @ Kaki Bukit, Singapore (415875). It is open from 10:00am to 7:00pm on Mondays to Fridays and 9:00am to 1:00pm on Saturdays. To find out more, check out its
Facebook page
or call 9028 8806.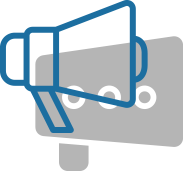 Keen for a free consultation? Book an appointment with Euroauto Garage for your car now!
Address
:
8 Kaki Bukit Avenue 4 #02-25/ 26 Premier @ Kaki Bukit S(415875) (map)
Opening Hours
:
10am - 7pm (Mon - Fri) 9am - 1pm (Sat)
Phone
:
64937165 / 90288806