---
Lumens Auto is not your usual PHV rental company, it emphasises on its driver partners' wellbeing to create the best working environment for them.
Established back in 2014, Lumens Auto is a rental company like no other, it adopts a driver-centric approach where every decision is made with the wellbeing of its driver partners and feasibility in mind.
Everything, from the car models offered, to the specially curated benefits for its driver partners and its rapid and responsive support team are well thought out to offer the most pleasant car rental experience. Whether you are considering to kick start your Private-Hire Vehicle (PHV) driving career, or an existing driver, Lumens Auto is the best choice you can make.
Cherry-picked car models from practical to premium MPVs
Lumens Auto aims to offer peace of mind to all drivers who rent from it, it achieves that by taking care of every little detail - starting with the car models that are offered.
With a complete understanding of the needs and requirements of private hire car drivers, Lumens Auto has a very young fleet that consist of spacious and practical cars that boast great fuel economy.
Here, you can also find cars of different categories to suit your needs, ranging from five to seven seaters, along with premium MPVs.
The
5-Seater Prius
and
7-Seater Prius Plus
are two popular models that are perfect for driver partners, both cars are equipped with hybrid engines that sips on petrol while offering a powerful drive.
Lumens Auto's fleet of cars is made up of recent models that range from brand new to three years old to ensure your peace of mind.
Wealth of driver benefits with fuel discounts and rental rebates
Did we mention Lumens Auto's penchant on creating the best environment for its driver partners? Well, its DriverWealth programme is one of the best example. DriverWealth is a holistic package of benefits that support drivers who rent from Lumens Auto.
Fuel makes up the lion's share of a PHV driver's daily variable expenses and any relief would be greatly beneficial. Lumens Auto understands this need, and is offering 30% fuel discount to its driver partners - the highest discount available islandwide!
DriverWealth also incorporates a driver rewards system where drivers can redeem up to 36 days of rental rebates, petrol and many other vouchers. Lumens Auto has its own mobile app where drivers can check the benefits and rewards available to them, top up their petrol card, and access important contact numbers easily.
Unlike most rentals where accident excess are usually hefty, at Lumens Auto, drivers can opt to pay a daily fee of just $6 for a collision damage waiver plan, this lowers their accident excess from the usual $2,000 to just $500. The benefits don't simply end here. $300 cash rewards await drivers every 6 months, as long as the driver does not have any at-fault accident claims.
Spend more than 45 minutes for regular basic servicing? Not at Lumens! It guarantees basic servicing in 45 minutes or less, or it will rebate half day of rental for your troubles. All these, while lounging in the comfort of its drivers' lounge with complimentary drinks, snacks, WiFi and entertainment. All these are possible as Lumens Auto has its own workshop to cater to all driver partners' car servicing needs. Lumens Auto truly demonstrates that it understands drivers' needs, and how every bit of downtime affects a PHV driver's work.
Always by your side - your personal relationship manager
Each driver is assigned a relationship manager, easily reachable via many different channels, who can advise and solve issues faced by them. You see, Lumens Auto strives to provide a complete solution for anyone who rents from it.
During the Circuit Breaker period where
PHV drivers were severely affected
, Lumens Auto sought to partner with logistics providers to help supplement its driver's income. It also helped many drivers to work through the complicated paperwork to during the application of driver relief funds under the Point to Point Support Package.
Peace of mind with 24 hours roadside & accident assistance
Should drivers face any issues with their cars, Lumens Auto provides 24 hours roadside assistance as well as accident assistance services so you can drive with peace of mind. If there is an issue with the car that requires some downtime to repair, Lumens Auto will offer a replacement car so that you can continue driving without interruptions.
When you rent from Lumens Auto, you are a part of the family. Have some free time? Well, you can pop by the office to have a cup of coffee and a chat. Most importantly, Lumens Auto constantly strives to ensure the best support for drivers.
Want to have a peace of mind when starting your private hire driving career? Look no further than Lumens Auto, the company by drivers, for drivers. You can reach Lumens Auto at 9637 1185 or its
Facebook page
.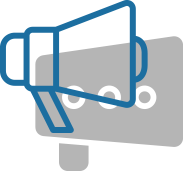 Looking to rent a car with PHV Driver benefits?
Get a quote via WhatsApp for your car now!
Address
:
22 Sin Ming Lane #01-74 Midview City S(573969) (map)
Opening Hours
:
8am - 5pm (Mon - Fri) 10am - 2pm (Sat) Closed on Sun