---
If you're looking for top quality workmanship when it comes to car wrapping and tinting, D'Saintz Detail & Style is your top choice.
Car wrapping is an art. More than anything, it is an expression and meant for those who want to be totally unique and different.
It is very common to find such services in Singapore. But if you love cars and are looking for an establishment that does it the best, it is D'Saintz Detail & Style.
Over a decade of car tinting perfection
D'Saintz isn't new when it comes to the car wrapping and tinting business.
A familiar name when it comes to car tinting, Perumal, also known as Mal by his associates and long-time customers, has been tinting cars for over a decade at Novox Marketing, his previous establishment.
With his attention to detail and top-notch workmanship, he earned a very good reputation. Soon enough, happy customers found themselves returning when they changed cars - or even to further complement their cars with additional tinting and wrapping services.
With a new focus towards car styling and customisation services, D'Saintz was founded. It offers car enthusiasts an establishment with bespoke car wrapping and tinting services.
The highest level of workmanship
Many of us car aficionados can tell if a car has window tints installed. Run the window down and you'd notice the edge of the glass where the film ends.
You might think that this is common practice. But at D'Saintz, it's different. You can't even tell that there's any tints installed.
It isn't just for visual appeal, there's a practical purpose as to why they're installed in this manner. By not having an edge, the tint has lesser chance of peeling when the windows roll up and down throughout the life of the car.
It might take more time and effort to achieve this. But at D'Saintz, it truly believes in quality over quantity.
In fact, the team at D'Saintz has installed tinting on cars that have gone through a full COE cycle, with no defects or premature wear spotted over 10 years of usage. 
Bespoke car wrapping services
With that attention to detail, you can expect the same level of expertise when it comes to a different sort of film - car wrapping.
Many might assume that car wrapping is a cheaper and easier alternative as compared to spray painting a car. But the truth? A proper car wrap might cost the same or even more than a paintjob.
There are no shortcuts in the process. Exterior fittings such as door trims and head lights are removed - the same way a car is prepared for spray painting.
Where most would trim, squeeze and tuck, D'Saintz ensures that its wraps go down and under, with no exposed edges along the car's body.
With it, comes the wide selection of colours and materials, from top vinyl brands such as 3M and AX Films. From solid, pearlescent to even chrome, D'Saintz has it all, along with the expertise to handle different types of vinyl materials.
In fact, many who check out a car that has been wrapped by D'Saintz might be tricked into thinking that it is in fact a high quality paintjob.
The proper tools and patience for car wrapping
The high level of workmanship on offer at D'Saintz doesn't just happen overnight. It takes a lot of time and effort. D'Saintz are one of the very few who insist on using as little pieces as possible.
Where most would choose to piece different vinyls together to cover a larger surface area, D'Saintz will ensure that a single piece is used instead.
Not only does it look better, it prevents the possibility of peeling - thus ensuring that your car wrap lasts a longer time.
Wrapping a car is a big effort. Like we mentioned, the preparation and skills involved are the same or even higher than spray painting a car.
Taking its perfection to the next level, D'Saintz even has laser line markers.
Commonly used in the building and construction industry, it allows for straight and levels lines - so the team at D'Saintz can plot and align a vinyl with total precision.
Want a unique wrap with top-notch quality? D'Saintz is your choice
If you're looking for a place that not only offers a vast array of choices when it comes to car wrapping and tinting, but also offers top-quality workmanship and abilities, there is no other place but D'Saintz.
Which is probably the reason why so many still turn to Mal and his team for their car wrapping and tinting services.
From a 10-year old Toyota Corolla Altis, to even exotic cars like the
Aston Martin DBS Superleggera
, you can be assured there isn't any car that D'Saintz can't work on - with pick-up and delivery services, too.
As car lovers, they'll treat your car the same way it'll treat their very own.
D'Saintz Detail & Style is located at Carros Centre, 60 Jalan Lam Huat #03-50, Singapore (737869). To find out more, check out its
Facebook page
and
website
, or you can call 8118 6264.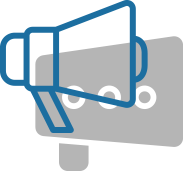 A bespoke car wrapping experience starts from just $1,000 at D'Saintz. Get a quote for your car via WhatsApp now!
Address
:
60 Jalan Lam Huat #03-50 Carros Center S(737869) (map)
Opening Hours
:
10am - 10pm (Mon - Sat) Sun by Appt Only, Closed on PHs