---
The best detailing shop not only have the skill and expertise, but also a meticulous attitude to ensure maximum quality during the process.
If you own a car, you are likely to know a thing or two about car detailing - it might be from the time you
washed your car
every other day, or from when you researched for the best polishing compounds and waxes. The thing is, you would know how much time and effort it takes to give a car that mirror-finish.
In recent times, ceramic coatings are all the rage. We have all seen the different brands of products, each claiming to be superior to the other. The coating is a protective top layer, hence the end result will only be as good as the paint correction that was done. Paint correction is something that takes not only skill and technique, but also patience, time and effort to perfect, which is why choosing the right detailer can make a huge difference.
Detailing Magician - born out of the search for a better detailing experience
The story of how
Detailing Magician
came about is one that resonates with drivers like you and me. Wanting to keep his new car in tip-top condition, the founder of Detailing Magician, Kenny, sent it to various detailing shops. It was then that he found out at times, services rendered aren't exactly as advertised, and the same can be said about the quality of work done.
Refusing to settle for anything but the best care for his car, Kenny did his own research and picked up the skills of washing and detailing. Fuelled by his own passion for the trade, along with the guidance of experienced detailers, he managed to learn the proper techniques and know-how to detail a car to perfection. Keeping his past experiences in mind, Kenny insists on providing what has been promised to the customer and not a single thing less.
A detail-oriented grooming service with no compromises
Whether it is a simple wash, an interior detailing or an extensive paint correction session followed by ceramic coating, at Detailing Magician, the aim is to provide a comprehensive service that leaves no stone unturned.
You can rest assured that every single procedure stated in the package will be completed, and done so at the highest standards. Detailing Magician also went through professional training and is certified by CarPro and IGL coatings - it is an authorised installer of the highest tier of IGL coating, Kenzo.
When you go for a ceramic coating package with Detailing Magician, a whole suite of procedures to ensure that your car is in the perfect state will be completed before the coating is applied. This includes an exterior wash, claying and an extensive paint correction.
Before the ceramic coating session, a pre-assessment will be conducted with the customer to highlight the flaws on the paint and work that needs to be done. Now, this is something that shows Kenny's meticulous attention towards his customers' cars.
Upon determining the condition of the car, an estimated duration for the paint correction process will be provided. And there will be no shortcuts taken, if an estimate of six hours is given, the actual time spent will equal or exceed it if required. After the job has been completed, there will also be a post-assessment with the customer to ensure a satisfactory result.
Kenny only accepts one ceramic coating job per day to ensure the highest quality of work done. You can also be assured that there will be no additional or hidden costs - once a price has been quoted, Detailing Magician will stay true to it, even if the process takes more time and effort than originally expected. Over here, customer satisfaction and absolute transparency is key.
One-stop detailing shop with wide range of services for your needs
Of course, even with the best attitude, workmanship and an eye for detail, the quality of products used plays a crucial part.
Detailing Magician uses
IGL coatings
and
CarPro
ceramic coatings, the two brands along with their range of offerings allows it to cater to the needs of all customers. Be it those who are seeking the best value, the highest level of shine and protection or a great balance of price and performance.
Being a one-stop detailing shop, Detailing Magician offers a variety of detailing services aside from coatings. Basic car wash, car spa, steam cleaning, interior detailing and disinfection services are all available here to get your car sparkling clean from inside out.
When it comes to detailing, you want someone that has an eye for detail and the determination to get things done correctly. With Kenny's passion towards the art and his meticulous attitude, you won't go wrong by entrusting your car with Detailing Magician.
Detailing Magician
is located at 2 Yishun Industrial Street 1 #02-32 Northpoint Bizhub, Singapore (768159). It is open from 12:00pm to 9:00am from Wednesday to Monday. To find out more, check out its 
Facebook page
 and 
website
, or you can call 8879 8981.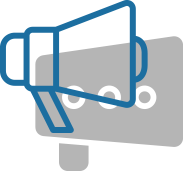 Enjoy up to 30% discount on Ceramic Coating packages.
Book an appointment for your car via WhatsApp now!
Address
:
2 Yishun Industrial Street 1 #02-32 Northpoint Bizhub S(768159) (map)
Opening Hours
:
12pm - 9am (Wed to Mon)