---
Apart from its capable team, wide range of tyre choices and excellent prices, 365 Automotive has a website loaded all the information you need!
Tyres are one of the wear-and-tear components that are crucial to the safety and reliability of your car. In every couple years of driving, you will have to get fresh tyres for your car, and that process might be less than straightforward. It is especially so for drivers who are particular about both quality and price of the new tyres.
That's where 365 Automotive comes in to solve your dilemma. It carries a wide range of tyre to cater to the needs and requirements of each driver, and to top it off, prices here are highly competitive. Don't just trust us on that, go on to its website and have a look for yourself.
Transparent, accessible and economical prices - 365 Automotive online shop
The search for replacement tyres doesn't have to be complicated. 365 Automotive have an
easy-to-use website
that will help streamline the experience for you.
Getting information on the prices of car parts and repairs often require a trip down to a shop, or making dozens of phone calls.
If you don't really know what you want, you'll end up spending way too much time than necessary when shopping around for tyres.
365 Automotive's website allows you to avoid all that, there is a simple drop down menu where you can choose your car's tyre size (a quick glance of the tyre sidewall will give you what you need), and the available brands and models of tyres will be shown to you - complete with its actual price.
Once you have decided on the tyre you want, you can make an appointment online and complete the purchase. All that's left is to turn up and get your new tyres installed.
Get all your tyre queries answered, and woes settled
If you still aren't certain of the tyre to go for, or have any questions regarding the tyre to change to, you can count on the well-trained technicians at 365 Automotive to offer their advice and recommendations so you won't go wrong.
The skilled technicians and quality equipment used at 365 Automotive also ensures a positive tyre-change experience. You won't have to worry about any scratches or damages to your car's rims during the fitting process.
365 Automotive carries most of the common tyre brands such as Michelin, Dunlop, Yokohama, Goodyear, Continental and others. Should you have any need for different brands or sizes that are not listed on its website, it might be possible for the tyres to be sourced for you.
Tyres, rims and more
It's not just tyres, 365 Automotive also carries a wide range of rims from various brands such as Advanti, Konig, BBS, Tommi and Enkei, available in sizes from 15- to 22-inches.
It also isn't just like any other rims and tyres shops, 365 Automotive is also a full-fledged car workshop that is capable of general maintenance and even complicated repairs such as engine and transmission overhauls!
365 Automotive is located at 25 Kaki Bukit Road 4 #01-55 Synergy @ KB, Singapore 417800. It is open from 10:00am - 7:00pm from Monday to Saturday. For more information on tyres, or to make the order for your next set of tyres you can visit its
website
or reach it at 6385 3327 / 8799 2284.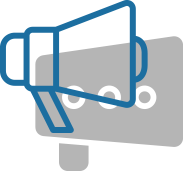 Tyres from popular brands starting from $80. Free valves and nitrogen top-up. Get a quote via WhatsApp for your car now!
Address
:
25 Kaki Bukit Road 4 #01-55 Synergy @ KB S(417800) (map)
Opening Hours
:
10am - 7pm (Mon - Sat)
Phone
:
63853327 / 87992284