---
A workshop expansion means customers at Brocade Auto can now get new tyres alongside the excellent air-conditioning expertise and quality workmanship!
Brocade Auto
is a workshop that already has a well-established reputation, particularly for fixing air-conditioning systems here in sunny Singapore.
But it has now expanded so regulars to the shop can now look forward to getting more services, all with the same high levels of workmanship and quality assurance!
New unit, new tyres
Brocade Auto may have built its reputation as specialists in air-conditioning systems, but it is now leveraging on its skilled workforce and reputation to expand the services it offers, starting with a new tyre replacement offer at its new unit, also located at the second floor of WCEGA Plaza.
From Goodyear to Nexen and Pirelli as well as Bridgestone, Brocade Auto stocks them all. So, if your tyres are starting to look worn, you can schedule to get them replaced at Brocade Auto at your next service visit!
And for those stying near Bukit Batok, the usual suite of tyre rotation and puncture repair services are all available at Brocade Auto as well, so add the workshop to the list of possible places to get a quick tyre repair.
Professional roadside assistance
If your vehicle is prone to issues more severe than a simple puncture, there's additional good news from Brocade Auto for you as well.
The workshop is now offering customers a 24-hour roadside breakdown assistance, from as little as $40! And the shop is not skimping on its professionalism as well, with a trained mechanic operating the tow vehicle, you'll be able to get the best advice on how to proceed with any needed repairs right at the spot.
Upgrade and protect you air-conditioning system
And those looking to boost or protect their car's air-conditioning system will also be glad to note that Brocade Auto is also the local authorised distributor for the
Enerkool
nanotech air-conditioning treatment.
The innovative treatment utilises a nano catalyst to offer up smoother and better lubrication of the compressor and air-conditioning system, allowing it to perform more smoothly and lightening compressor workload which not only will result in energy savings, but also increased protection for your compressor system against wear.
Assured workmanship and quality
Even if your tyres are new and your air-conditioning blowing cold, you'll also want to note the Brocade Auto still offers all your typical repairs and servicing needs for any car, no matter what make and model it is.
It is so confident in its quality repairs and workmanship in fact, that it still continues to offer its 12-month in-house warranty for all air-con parts and repairs, so you can rest assured that any work done here is done to the highest possible quality.
Whether it is new tyres, an air-conditioning system service, or simply regular maintenance for your car, look no further than Brocade Auto.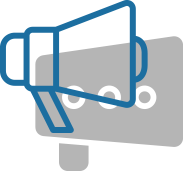 $98 Promo Deal for Aircon Flushing & Enerkool Nano Catalyst
WhatsApp to book an appointment now!
Address
:
1 Bukit Batok Crescent #02-21 WCEGA Plaza S(658064) (map)
Opening Hours
:
9am - 7pm (Mon - Fri) 9am - 5pm (Sat) Closed on Sun & PHs
Phone
:
97475046 / 67332309