---
With thorough workmanship, quality materials and consistent communication, Divine Splash Spray Painting will give your car a fresh makeover.
When it comes to giving your car a quality makeover, you want to ensure that the people working on it deliver quality workmanship, use the best equipment and materials, and all done within a stellar facility. After all, skimping on quality when it comes to paintwork will only lead to an inferior finished product.
Started in 2017, Divine Splash is a relatively young spray painting shop within a competitive field, but has quickly established itself through quality craftsmanship, an extensive offering, and stellar service.
Focus on quality
When it comes to spray painting, quality really comes from the workmanship involved. On top of hiring skilled spray painters, Divine Splash also ensures there is a high level of consistency and attention paid to each and every job.
The team goes through a comprehensive process on each job, from sanding down, sorting out imperfections on the car's body, performing panel beating if required, ensuring proper fitment of the different panels, before applying the paint. After each respray, the car is also polished as well.
To ensure a high level of consistency and quality, the workshop also has segregated sections - one area where the paint oven is situated, and the neighbouring unit with a brightly lit section for fitment, polishing and final checks.
And, proper inspection of work is key. If any flaws are detected, the company will rectify them before turning over the car back to the customers, even if this may lead to a longer turnaround time than initially planned. For Divine Splash, maintaining high quality standards is a priority, rather than simply trying to turn around cars as quickly as possible.
To deliver what each customer wants, Divine Splash also offers an extensive range of colour choices, including the option of creating custom colours as well. The company also uses PPG Paint, which is the same as what around 90% of the manufacturers use.
Constant service
As spray painting is fundamentally a handcrafted job, imperfections or flaws are not entirely unavoidable. After all, there isn't a robot or machine to carry out the job, unlike in big car factories.
To this end, Divine Splash is always committed to being upfront with its customers throughout the process, whether it's about costing, workmanship or turnaround time. It is the company's belief that top-notch service helps to overcome any workmanship errors that may occur.
To ensure a strong relationship with its customers, the company also utilises a checklist that helps to track the progress of the job, as well as to highlight any issues that may crop up along the way. This two way conversation with the customers allows for transparency, which is vital to prevent any possible disputes. This also helps to build trust with customers, who know that there is a clear and thorough process that the team follows through with.
Divine Splash Spray Painting is located at 25 Kaki Bukit Road 4 #05-36/37 Synergy @ KB Singapore (417800). To find out more, you can contact Divine Splash at 9139 6664.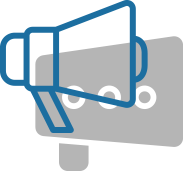 Spray your car caliper from as low as $70 each!


WhatsApp to book an appointment now!



Address
:
25 Kaki Bukit Road 4 #05-36/37 Synergy @ KB S(417800) (map)
Opening Hours
:
10am - 7pm (Mon - Sat)