---
Whether its automotive servicing and repair, car leasing, or even buying a pre-owned car, Precise Auto is a workshop to meet all your needs.
When it comes to finding the right workshop for your car, it can be a complicated matter. Some people may opt to search high and low for the exact specialist to meet some specific need, especially when it comes to highly specialised services. However, for others, simplicity and convenience might be more important.
To that end, Precise Auto aims to deliver a one-stop service whereby all of its customers' needs can be met under one roof. No need to hop from one location to another.
Under one roof
When it comes to automotive service and car repairs, Precise Auto has seen it all. With over 30 years of experience dealing with all manner of cars, the skilled technicians and the three-unit workshop have vast experience when it comes to service and repairs. And of course, the company has continued to skill up its technicians to deal with new models, including electrified models as well.
The services go beyond just simple repairs. Equipped with the necessary equipment, Precise Auto can conduct four-wheel alignment, panel beating and spray painting, and even help with car insurance claims in the case of an accident.
And, despite the ongoing pandemic, Precise Auto has managed to hold steady through the past year. In fact, the company has seen an increase in first-time customers, which is a testament to the car workshop's stellar reputation.
Full service
To further enhance its offerings, Precise Auto also offers a range of pre-owned cars, as well as a car leasing service. These cars are all inspected beforehand to ensure that they are in good condition, to deliver customers the best ownership or driving experience possible. To further facilitate the process, customers can also opt for an in-house car loan as well.
For its pre-owned cars, after sales service is important. To that end, these cars are covered by a six-month engine and gearbox warranty, a complimentary two-servicing package, and customers are also offered a complimentary car when their car is in the workshop.
For drivers who require a short or long term car rental, Precise Auto also manages to meet their needs. The fleet of lease vehicles are also private-hire ready, so those who require a vehicle for ride-hailing services can be rest assured that they can find a suitable car as well.
Indeed, when it comes to car services, sometimes it really can be easier to have one entity that can see to your every need, regardless of what it may be. And for that, Precise Auto certainly has you covered - all under one roof.
Precise Auto Service is located at 1 Kaki Bukit Avenue 6, #02-29/33/34/36, Autobay @ Kaki Bukit (417883). It is open from Monday to Saturday, 9:00am to 7:00pm. To find out more about Precise Auto Service, you can visit its
website
, or call 6745 7367.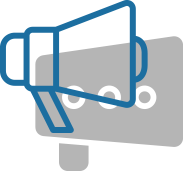 Is your car in need of servicing? Looking for a short-term rental option, or shopping for a pre-owned car? Precise Auto has got you covered!