---
A stringent vehicle inspection process alongside high professionalism mean Carz World is the preferred location to shop for your next car.
If it is the highest levels of assurance you're looking for in a used car at a reasonable price, there's no need to shop outside of
Carz World
.
Founded with the goal of changing the public perception of car dealers, Carz World places special emphasis on building professional salespersons and fostering long-standing relationships with its customers and working partners. And this strategy has seen the firm growing from strength to strength, with it celebrating its 10
th
anniversary this year.
Industry experts offering the highest quality cars
In that time, Carz World has seen its sales grow from just 10 cars to peaks of up to 300 cars per month. Despite this growth, the firm still remembers its family-oriented foundation, and takes efforts to develop a culture of selflessness and strong fellowship amongst its staff.
Its core values of integrity and trust has seen it continue to grow within the automotive sector so that it has since expanded its range of services to stretch beyond the sale of
used cars
.
The firm now also offers its customers the option to purchase
new cars
, arrange for consignment deals, and also offers aid to export and scrap vehicles. Carz World additionally offers customers the option to
rent or lease
vehicles, and can also assist customers to source for insurance and financing options for their vehicle.
Carz World has always been committed to offering its customers the highest quality possible when it comes to its used cars, so you can always shop with confidence. For Carz World, this means a thorough inspection of all cars as they arrive for sale, including the use of an OBD scanner to better pick up any faults that may not be detectable via a visual inspection.
For added assurance, Carz World does state that it would rather reject opportunities involving dubious vehicles, or those that have been involved in major accidents, so as not to risk tarnishing its reputation or allowing a used car buyer to walk away dissatisfied.
Always striving for the highest in customer service
Those looking to sell their cars here can additionally look forward to a transparent process, be it outright purchase or consignments deals, with any fees clearly stated, and all needed assistance offered.
And it is more than just high assurance you can expect from Carz World. The Company also prides itself on the high levels of customer service it has to offer.
This comes first and foremost, by retaining a highly trained team, which Carz World does by organising team events and meals, alongside
company trips
whenever possible, to ensure the staff continue to operate as a cohesive and organised team.
The highest approval ratings from members of the public
But don't just take our word for it, the high professionalism and quality offerings from Carz World can also be witnessed from the high ratings the firm has received from hundreds of customers, both on
Google
and
Facebook
!
Carz World maintains a steady stock of used cars across a wide variety of marques, so whether you're looking for a popular model for the family, or something a little more premium for exciting weekend drives, there's bound to be something for you at Carz World!
If it's high assurance you're after in your next car, or if you're looking to sell your car for the highest price, make sure to head on over to Carz World! Carz World is located at 33 Ubi Avenue 3, #01-57/58 Vertex, Singapore (408868), or contact them at 6570 9482.
Remember, it's Carz World with a 'Z'!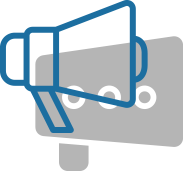 Shopping for your next car, or selling your current car?
Contact Carz World now!