---
KY Auto has the expertise to address your driveshaft, undercarriage, and steering rack issues, all at a reasonable price!
Is your car making clanking noises while driving over bumps or while making U-turns? Or are you hearing grinding noises when making turns? These are symptoms of worn joints in your car's driveshaft and a worn steering rack respectively, issues which, if unresolved, could make a car dangerous to drive on the road.
Thankfully, you won't have to worry if your car is facing any of these issues thanks to KY Auto.
An expert in resolving driveshaft and steering issues
Founded in 2021,
KY Auto
specialises in addressing all sorts of driveshaft and steering rack issues.
The firm states that it is able to address and replace worn joints on your driveshaft as well as worn steering components for any make and model. This means that whether you drive an everyday Japanese car to one from a premium continental marque, and even if you're an owner of an exotic car, you will be able to call on KY Auto if you're facing any of the above issues.
The firm further states that is has the expertise to diagnose and repair both electric or hydraulic steering systems, so you can rest assured that you'll find quality repairs to your steering rack no matter the make or marque of your car.
A location to get undercarriage issues repaired
Beyond just driveshaft and steering issues, the firm is also a leading workshop for repairs of any undercarriage issues.
These undercarriage issues typically manifest themselves in a variety of symptoms, ranging from an unsettled ride to uneven tyre wear and, in severe cases, can even cause your car to pull to one side even if you have your steering wheel pointed dead ahead.
Needless to say, these issues will compromise the safety of your car, so if your car is no longer riding as sweetly as it used to, don't hesitate to give it a quick check-up at KY Auto!
The workshop's expertise here is also diverse: Be it a simple alignment check of your car's suspension, to complete replacement of busing and shocks as well as suspension arms, the firm has seen it all and can get any work require done to satisfaction.
Affordable and trusted repairs
But more than just getting your car repaired, KY Auto can also do it affordably. The workshop keeps a steady stockpile of reconditioned parts across various marques so repair works can begin promptly on any car that arrives, all while keeping costs down.
Utilising reconditioned parts means that owners of a regular Japanese vehicle can expect to see their total bill for a replacement steering rack, for example, cut in half compared to the cost to get a new rack at a competing workshop.
Those that drive continental marque meanwhile, can expect to see costs add up to close to $1,200 for a replacement reconditioned steering rack, as opposed to paying up to $3,000 for a brand new one.
But it isn't just a simple replacement job at KY Auto. The parts that KY Auto reconditions also undergo a thorough cleaning and inspection process, and any worn parts are also replaced prior to installation on all customer cars, so you get your parts at a lower price, but still in a safe and serviceable condition!
And another advantage of having a stockpile of reconditioned parts is that KY Auto can quickly start performing work on any vehicle that arrives at its doors, since it does not need to wait for new parts to arrive from elsewhere, as is the norm in other workshops. KY Auto tells us that most customers that bring their vehicles in can expect to get their cars back within two working days, so you keep the disruption to your busy schedule to a minimum here.
A one-stop location to get any issues addressed
And beyond just driveshaft and steering fixes, KY Auto also can address a variety of mechanical issues for you, with works done ranging for air-conditioning repairs to gearbox overhauls, and much more besides, so no matter what issues you're facing in your car, you can simply head down to KY Auto to get it addressed!
If you're facing any mechanical issues on your car, head on down to KY Auto at #05-65, 25 Kaki Bukit Road 4, #05-23,
[email protected]
Singapore (417800) for trusted repairs at an affordable price! Its opening hours are from 9:00am to 6:00pm from Monday to Sunday.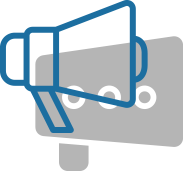 Facing issues with your driveshaft, undercarriage or steering rack? Get a free consultation with KY Auto today!