---
Quality parts from CWORKS and skilled labour from L S Autowerkz mean you can now keep your car in high working condition at a reasonable price!
Maintaining a car can be costly here in Singapore, but now, one workshop in Singapore is offering vehicle owners here the chance to keep their cars in high running condition, all without the high prices that usually follow!
This workshop is Singapore-based
L S Autowerkz
: The first
CWORKS
flagship workshop here in Asia. We head down to see just how this is done!
CWORKS? What's that?
At L S Autowerkz, keeping vehicle maintenance costs all boils down to sourcing for affordable parts. But don't worry, this does not mean that quality is compromised when you send you car for repairs here, far from it in fact.
The workshop takes pride in servicing all vehicles with high-quality parts and components, and this remarkable feat is all thanks to the CWORKS line of parts.
CWORKS certified parts is an original brand developed by Toyota Tsusho that positions itself as a bridge between expensive OEM parts and the aftermarkets parts suppliers.
The firm supplies parts designed to cover a wide variety of vehicle models from different marques, all while delivering its users both affordability and peace of mind when on the road.
And this seemingly impossible feat has been achieved through a variety of means. Firstly, CWORKS only works with suppliers and plants that already have experience manufacturing for original manufacturers, ensuring that the plants that build its parts already have the capacity to deliver on high-quality, precision manufacturing.
The firm also leverages on its manufacturing expertise to perform the sort of stringent testing and inspections of the products that join its parts lineup that other aftermarket brands cannot do.
And this information is then shared with the plants manufacturing the parts, ensuring that all parts that leave the factory are always up to the high standards that CWORKS and its customers expect for their cars.
What this means to you is that whether you're looking to get replacement timing belts or wiper blades, buying items from CWORKS offers that added assurance that you're getting parts built to the exacting standards that customers have come to expect from the Toyota brand, but at an affordable price.
Affordable quality parts? What's there for me and where can I get them?
With CWORKS, you won't have to look far to get your hands on some of their products. The line already lists as many as
101 dealers
already sporting their equipment, in locations located across Singapore ranging from Ubi to Jurong.
And there's already a wide range of parts from the firm here in Singapore, all designed to help you keep your car is good running condition.
The lineup includes, for example, a range of cabin and fuel filters, all reasonably priced and catering to a wide range of cars.
There's also a range of engine oils, coolants, and brake fluids from CWORKS available, all designed to ensure your vehicle continues to run smoothly, efficiently, and safely.
There's also a range of replacement wear parts on offer, from wipers and spark plugs, to brake pads and discs, which will be needed to keep you safe when driving on the road!
L S Autowerkz: A trusted place to get repairs and service your car
But don't just be content with quality replacements on your car: If you want the highest quality assurance, you're also going to want to ensure that the workmanship involved in installing these parts is of the highest standard.
And there's no better place to get your CWORKS parts installed then L S Autowerkz, CWORKS' flagship store here in Singapore. L S Autowerkz not only sports the widest range of CWORKS products, ranging from engine oil, wipers, and batteries, but also has the expertise and equipment to service both European and Japanese cars.
And as if that is not enough, those that head down for servicing or repairs before 31 December 2022 will also be able to enjoy bonus discounts including 17% off all CWORKS products, alongside a CWORKS four service package for the price of three.
L S Autowerkz is also offering customers the opportunity to get a three Air-con Servicing package for the price of two, alongside a three Exhaust Catalyst Cleaning package for the price of two. Terms and Conditions apply. Call 6745 1088 to schedule an appointment to avoid disappointment!
L S Autowerkz is open from 9:00am to 6:00pm from Mondays to Fridays, and from 09:00am to 3:30pm on Saturdays, and is located at 53 Ubi Ave 1, #01-09, Singapore (408934).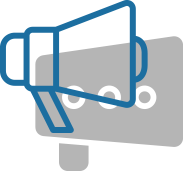 Enjoy special deals and promos at CWORK's flagship store
Book now for an appointment!