---
With vast experience working with performance vehicles, Teamwork Garage is the place to visit if you're looking for quality work on your beloved ride.
Founded since 2010,
Teamwork Garage
has been offering its customers quality diagnostic and repair services, making it the location for all those that want their cars serviced and repaired, all at one location that can take care of their beloved rides.
A variety of servicing jobs all at one location
With a long history serving as an accident and reporting centre, the staff at Teamwork Garage have seen all sorts of vehicles come through its doors throughout its 10 years in operation.
But there's more than just fixing a wide variety of cars. This history also means that Teamwork Garage has also seen its share of vehicles arriving at its doors with significant damage. The staff have thus have come to become experienced in handling a wide variety of repair work.
So, whether you're after an engine overhaul and replacement of undercarriage and suspension components, or are looking for simple routine servicing work like engine oil changes and brake pad replacements, you can be assured that the work will be done by an experienced team at Teamwork Garage.
Quality diagnostics performed with skilled technicians and quality equipment
All those years Teamwork Garage has racked up also means its staff are well-versed to utilise the latest diagnostic equipment, all the better to identify faults within your vehicle.
And once the issue is identified, all repairs at Teamwork Garage are done only with genuine OEM replacement parts, so you can be assured of a quality repair, and a long use-life for your new components!
And here's another reason to send your car over to Teamwork Garage: With this experienced team, the workshop boasts the ability to correct most minor repairs and complete routine servicing work within the day, so you can expect minimal disruption to your work whenever you come down!
There's even the opportunity to get body panels repaired here
And Teamwork Garage also offers body repair services that range from panel beating to the welding of new sheet metal onto your vehicle. So, whether its mechanical repairs you're after or a quick repair to damaged bumpers and doors, Teamwork Garage is the one-stop location for you to get your car fixed.
Teamwork Garage: The location for trusted and efficient repairs!
Teamwork Garage is located at 53 Ubi Avenue 1, #01-24 Paya Ubi Industrial Park, Singapore (408934). Their opening hours are from 9:00am to 7:00pm from Mondays to Fridays, and 9:00am to 3:00pm on Saturdays.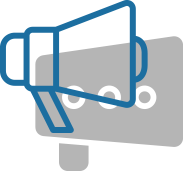 Book a servicing package from Teamwork Garage
here to get a special price along with a
free air-conditioning flush worth $50!
Address
:
53 Ubi Avenue 1 #01-24 Paya Ubi Industrial Park S(408934) (map)
Opening Hours
:
9am - 7pm (Mon - Fri) 9am - 3pm (Sat)
Phone
:
96371198 / 68442475