---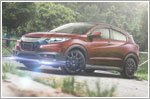 20 Mar 2017
How do you stand out in a sea of lookalike Honda Vezels without breaking the bank? Check out these 12 affordable items you can get to zhng your Vezel.
Text by Anthony Lim, Photos by Design Team & Merchants | 59,565 views |
Features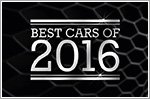 19 Dec 2016
As the year draws to a close, the sgCarMart Editorial Team muses over 10 of the most rememberable cars that made our 2016.
Text by Nigel Yong, Photos by Low Fai Ming | 20,539 views |
Features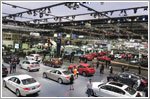 02 Dec 2016
At the 33rd Thailand International Motor Expo 2016, Julian and Nigel pick five of their favourite cars, which they wish were sold in Singapore.
Julian Kho and Nigel Yong in Bangkok, Thailand | 12,033 views |
Features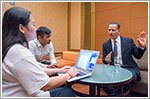 27 Sep 2016
We uncover the technical side of Honda's second generation NSX mid-engined supercar, and find out where it fits in today's hierarchy of 'everyday' sports cars.
Text by Sabrina Lee, Photos by Low Fai Ming | 6,262 views |
Features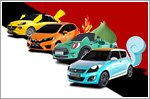 30 Aug 2016
You don't 'Gotta catch 'em all' - just one PokeCar that gets you Pokemon Go-ing. Here are some of our favourite cars to get you started.
Text by Editorial team, Images by Design team | 16,259 views |
Features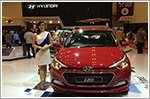 26 Aug 2016
In lieu of severe traffic jams and narrow roads, this year's Gaikindo Indonesia International Auto Show placed special emphasis on stylish compact city cars.
Sabrina Lee in Jakarta, Indonesia | 12,618 views |
Features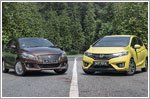 16 Jun 2016
It's a usual day in the office as our two writers, Desmond and Nigel, bicker over which car under $100k is better - the Honda Jazz RS or the Suzuki Ciaz?
Text by Desmond Chan & Nigel Yong. Photos by Low Fai Ming | 19,406 views |
Features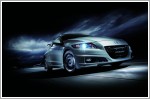 30 Aug 2012
Celebrating 10 years of Hybrid power, Kah Motor is offering the CR-Z with Mugen kits - will this put Honda back onto the radar of boyracers?
Text by Nicholas Low, Photos by Honda & Nicholas Low | 11,190 views |
Features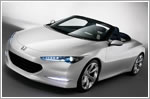 21 Sep 2011
Honda's President, Takanobu Ito, breaks his silence about the automaker's new Beat!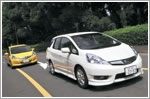 07 Sep 2011
Honda welcomes the newest and no less bigger addition to the Fit family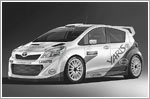 25 May 2011
Honda's F1 team bowed out of the competition in 2008, but speculation is rife that it is planning a comeback!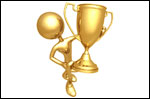 30 Dec 2009
After more than two weeks and with a total of 1,697 votes cast, the results are in and the winners have been decided!