---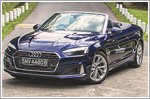 14 Dec 2020
With a more stylish design, an updated interior and an effortlessly smooth drive, the Audi A5 Cabriolet is an easy-going convertible that's fully self-assured.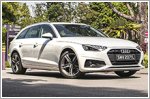 09 Dec 2020
Purposeful, capable and entirely sensible, the updated Audi A4 Avant is a family car that will meet all your needs.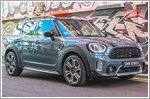 03 Dec 2020
With light design changes and modern equipment upgrades, the MINI Countryman is more appealing than before.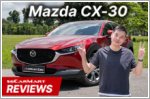 23 Nov 2020
The Mazda CX-30 is a distinctive-looking crossover with a premium interior and a relaxing drive.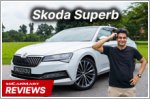 12 Nov 2020
The updated Skoda Superb delivers on refinement and performance while lugging around a generous boot.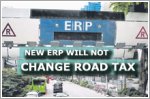 15 Oct 2020
There is no decision yet to adjust road tax when the next-generation electronic road pricing system kicks in from 2023.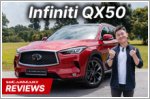 13 Oct 2020
The Infiniti QX50 combines understated good looks with enough oomph under the hood to make for an accomplished SUV.
This model is no longer being sold by local distributors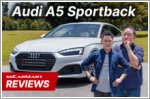 05 Oct 2020
The Audi A5 Sportback merges the cool athletic looks of a coupe with the practicality of a hatchback.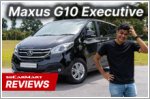 05 Oct 2020
With nine seats and generous space still for all, the Maxus G10 makes for an intriguing people carrier.
This model is no longer being sold by local distributors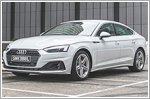 21 Sep 2020
With its athletic looks, high-quality cabin and pleasing driving dynamics, the Audi A5 Sportback is a worthy choice for buyers looking for something with a touch more style.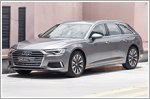 18 Sep 2020
The Audi A6 Avant is a comfortable, sophisticated and good-looking cruiser, with added practicality thanks to its station wagon format.
Idris Talib, Photos by Low Fai Ming | 9,141 views |
Audi Reviews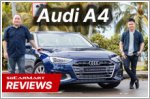 14 Sep 2020
The Audi A4 has been facelifted, enhancing its reputation as a comfortable and elegant yet sporty compact executive sedan.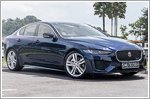 09 Sep 2020
The Jaguar XE gets a much-needed facelift, with keen design enhancements and a notably improved cabin, to keep it fresh amidst tough competition.
This model is no longer being sold by local distributors
27 Aug 2020
The Skoda Superb facelift brings added equipment and a sharper design to further enhance the car's high levels of comfort and ease of use.
Desmond Chan, Photos by Low Fai Ming | 13,639 views |
SKODA Reviews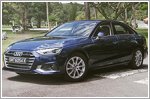 19 Aug 2020
With a refreshed design, new cabin equipment and a mild-hybrid drivetrain, the updated Audi A4 takes key steps to keep it abreast of the competition.
Desmond Chan, Photos by Low Fai Ming | 16,268 views |
Audi Reviews