---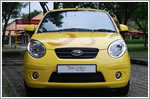 23 Dec 2007
Clear white, Lemon Yellow, Orange, Scarlett Red Galaxy Black, Metallic Pink.. the list goes on! We're almost sure that the buyer of these cars will have a hard time deciding between the colours they s...
Text by Phillip Chan, Photos by Fandy | 59,962 views |
Kia Reviews
This model is no longer being sold by local distributors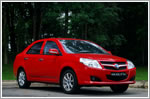 14 Nov 2007
I have to admit I wasn't expecting much when I was given the keys to this car. How good can it be at the price? With so much flak about "made in China," would it crumple like paper if anything happens...
This model is no longer being sold by local distributors