---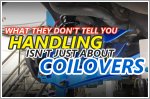 22 Jul 2022
A lower ride height and stiffer suspension means your car will handle much better? Not so fast, it really isn't as simple as many make it out to be.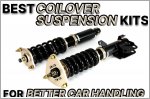 01 Apr 2022
Aftermarket coilovers are one of the most popular car modifications for enthusiasts. Installing a good set of coilovers can also improve your handling and even your tyre life!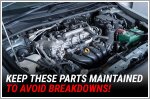 25 Mar 2022
Promptly replace these parts on your car before you find yourself stranded at the side of the road, waiting for a tow truck to save you!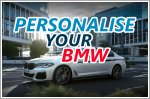 15 Nov 2021
Quality workmanship and Original BMW Parts and Accessories should be the bare minimum to ensure a safe and hassle-free driving experience.
Goh Zhi Xuan, Photos by BMW | 11,530 views |
Features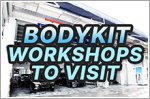 19 Jan 2021
Having a bodykit for your car isn't necessary, but it sure makes a difference when you're looking at two similar cars. Find out which workshops to go to.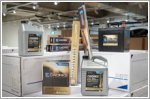 21 Jul 2020
Developed by Toyota Tsusho, a part of the Toyota group, CWORKS products go through strict quality checks, offering both affordability and peace of mind.
Goh Zhi Xuan, Photos by Low Fai Ming | 9,359 views |
Features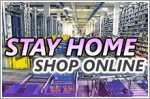 17 Apr 2020
Buying car spare parts online is always cheaper, but it also involves a bit of risk. Let's have a look at what you can find for your car online!
Goh Zhi Xuan, Photos by Newslink, Lazada, AliExpress, Amazon, RHDJapan | 13,093 views |
Miscellaneous Advice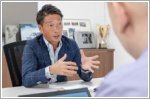 05 Feb 2020
We head down to find out what changes are in store for our local aftermarket sector following the announcement of the newly formed Toyotsu Binter.
Clarence Seow, Photos by Low Fai Ming | 9,793 views |
Features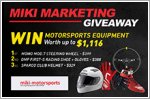 16 Jan 2018
Take part in our January sgCarMart contest by answering questions about Miki Marketing and stand a chance to win attractive prizes worth up to $1,116.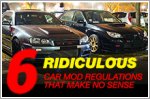 11 Dec 2017
Car modification regulations have you confused? You're not alone. Here are six ridiculous car mod regulations that make no sense.
Anthony Lim, Photos by Chia Teck Guan, Low Fai Ming, Volkswagen | 23,408 views |
Features