---
12 Jul 2022
A bit bored by the typical white Mercs, we come up with a varied list of bridal cars that we think more accurately reflects what the car market has to offer.
Mattheus Wee, Photos by Editorial Team, Unsplash, Wikimedia Commons | 9,541 views |
Features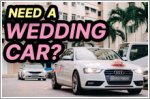 02 Oct 2020
Want something extraordinary for your special day? You might want to consider a wedding car rental to stick out of that normie mould.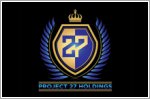 19 Jul 2019
Project 2WENTYSE7EN is a unique offering, with five subsidiaries under one roof that covers the purchase, modification, detailing and photoshoot of a car.
Goh Zhi Xuan, Photos by 2WENTYSE7EN Shuttersnap, Editorial Team | 14,479 views |
Features