---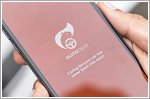 14 Aug 2020
Like a trusted friend, this new app offers an experienced team to handle all of your car's maintenance and servicing needs, saving you time and money.
Idris Talib, Photos by AutoApp, Low Fai Ming | 8,401 views |
Features
22 May 2019
Many car audio manufacturers are integrating Apple CarPlay and Android Auto into their headunits. Here are four reasons why you should consider investing.
Nigel Yong, Photos by Low Fai Ming | 16,206 views |
Features