---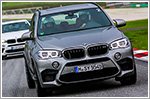 13 Nov 2015
BMW's latest X5 M heralds a new era of a powerful Sport Utility Vehicle engineered to withstand even the rigours of a racetrack.
This model is no longer being sold by local distributors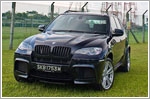 15 Sep 2011
BMW's M Division has been churning out go-faster versions of its mainstream models since the 1970s. But the Bavarian carmaker's expanding line-up means that the M Division also gains a few more rather...
Text by Ben Chia, Photos by Julian Kho | 23,792 views |
BMW Reviews
This model is no longer being sold by local distributors