---
12 Jul 2022
A bit bored by the typical white Mercs, we come up with a varied list of bridal cars that we think more accurately reflects what the car market has to offer.
Mattheus Wee, Photos by Editorial Team, Unsplash, Wikimedia Commons | 9,541 views |
Features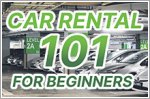 10 Dec 2020
Keen to get a cheap car rental but don't know how and what to expect? This beginner's guide to car rental services in Singapore is all you need.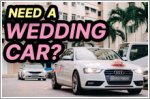 02 Oct 2020
Want something extraordinary for your special day? You might want to consider a wedding car rental to stick out of that normie mould.