---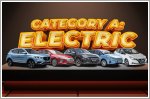 17 May 2022
This is it - the (slightly) widened, full-electric crowd that stands before us in Category A after the government's latest stab at making EVs more mass market.
Mattheus Wee, Photos by Design Team, Editorial Team, BYD | 14,274 views |
Features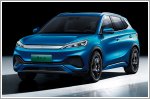 21 Dec 2021
The standard variant will boast a 400km range on a 50kWh battery, while the extended range variant will apparently cover 100km more on a 60kWh battery.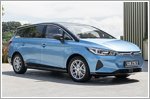 30 Mar 2021
Coming in with 522km of all-electric range, the BYD e6 is probably one of the EVs with the longest range that you can buy in Singapore.
Goh Zhi Xuan, Photos by Low Fai Ming | 28,678 views |
BYD Reviews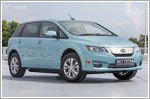 01 Aug 2019
The e6 is BYD's first foray into the passenger vehicle market, offering a practical and sensible all-electric car to seat five.
This model is no longer being sold by local distributors