---
Articles related to your keywords:
2 News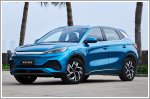 03 Mar 2022
E-Auto has announced that the BYD Yuan Plus will arrive here under the Atto 3 name. Expect its arrival in the second quarter of 2022.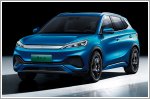 21 Dec 2021
The standard variant will boast a 400km range on a 50kWh battery, while the extended range variant will apparently cover 100km more on a 60kWh battery.