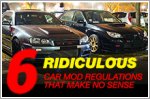 11 Dec 2017
Car modification regulations have you confused? You're not alone. Here are six ridiculous car mod regulations that make no sense.
Anthony Lim, Photos by Chia Teck Guan, Low Fai Ming, Volkswagen | 16,258 views |
Features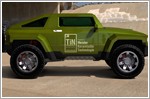 15 Feb 2013
Hüper Optik International embarked on a mission associated with old generation window films. They eventually succeeded with Nano-Ceramic Titanium Nitride!
Text and Photos by Hüper Optik
®
| 12,533 views |
Features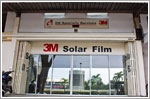 06 Apr 2011
Given our sizzling climate, who can we turn to for reliable solar films? There may be ample brands for drivers to choose but there's only one we can trust.