---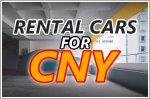 19 Jan 2023
With CNY just around the corner, many opt for car rentals in Singapore. Here are some popular models to consider. Hurry before they are all snapped up!
Goh Zhi Xuan, Photos by Editorial team, NetCarShow, Wikimedia Commons | 6,547 views |
Miscellaneous Advice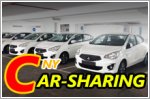 01 Feb 2019
Impress your relatives and make visiting during this Chinese New Year period a breeze by utilising car-sharing services.
Goh Zhi Xuan, Photos by Editorial Team, Newslink, Tribecar, Smove, Car Club, WhizzCar, BlueSG | 20,130 views |
Miscellaneous Advice