---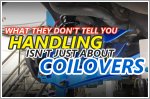 22 Jul 2022
A lower ride height and stiffer suspension means your car will handle much better? Not so fast, it really isn't as simple as many make it out to be.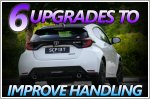 17 Jul 2022
Getting your car to handle better improves driving pleasure and can enhance its safety as well. Here's how to go about it.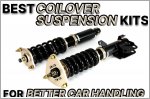 01 Apr 2022
Aftermarket coilovers are one of the most popular car modifications for enthusiasts. Installing a good set of coilovers can also improve your handling and even your tyre life!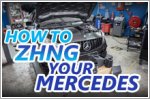 28 Jul 2020
Mercedes-Benz cars are world renowned for its superior engineering. But what if you want more from yours? Here are 5 modifications that you should do.
30 Apr 2020
Just got a new car and can't wait to start your journey of car modifications? Here are the five aesthetic mods you should check out.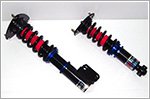 27 Jun 2013
D1 Spec coilovers offer the finest customised performance and comfort suspension, providing that quality drive in your ride.
Text by Regan Ong, Photos by Fabulous-X | 23,613 views |
Features