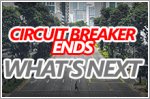 20 May 2020
Singapore will transition out of its circuit breaker measures on 2 June with a phased approach, here's what it means for drivers.
Goh Zhi Xuan, Photos by Low Fai Ming, Newslink | 39,182 views |
Features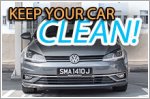 21 Apr 2020
Washing your car isn't an essential thing to do during this period, so how do you keep it clean? Read here to find out.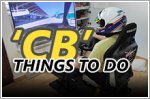 09 Apr 2020
Staying home keeps you safe, but in order to stay sane, you might need some activities to keep you occupied and your brain in prime working state!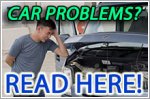 08 Apr 2020
In need of emergency repair works done on your vehicle during this period? Check out this list of workshops that are open for appointment basis only.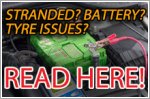 07 Apr 2020
If you're stranded due to a flat battery or a puncture during the 'circuit breaker' period, don't fret. Here's a list of roadside emergency services available.
07 Apr 2020
With the COVID-19 circuit breaker kicking in, dining in is no longer allowed. Here's how you can bring back your packet food without messing up your car.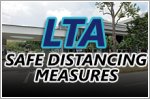 04 Apr 2020
Here are some important facts about how LTA is helping car owners to comply with elevated safe distancing measures.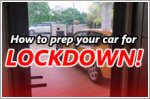 04 Apr 2020
Being a responsible citizen in these trying times means we should all stay home as much as possible. But that doesn't mean you should neglect your car.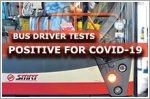 03 Apr 2020
The driver was last at work on 27 March, had his rest day on 28 March and tested positive on 31 March when he visited a doctor, SMRT said.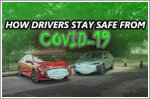 18 Feb 2020
With the coronavirus outbreak, how can drivers stay safe? We'll drop a hint - it is all about hygiene and cleanliness.