---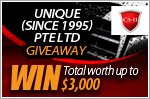 01 Mar 2016
Take part in our monthly sgCarMart contest by answering questions about Unique (Since 1995) and win CS-II Titanium and Ceramic Coating worth up to $3,000.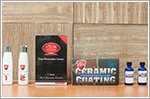 19 Dec 2013
Unique (Since 1995), with its unique CS-II paint protection formula, provides the utmost care and protection for your vehicle's paintwork.
Text by Regan Ong, Photos by Low Fai Ming | 12,365 views |
Features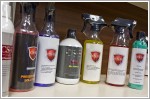 28 Nov 2012
Unique (since 1995) Pte Ltd is the specialist in protecting the paint of your car using the CSII technology hailing from the USA.
Text by Akram Saheed, Photos by Julian Kho | 15,616 views |
Features