---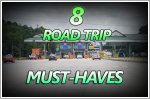 07 Sep 2022
Now that you've prepared yourself and your car, it's time to consider what to pack. Here's what to bring on your first road trip.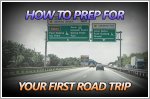 02 Sep 2022
Going on your first road trip? Apart from readying your car and packing the essentials, you also need to ready yourself as a driver. Here's how.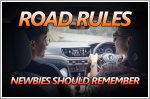 09 Aug 2022
You've gotten some experience and no longer need to display the P-plate. But forget these road rules and you could land yourself back in the driving centre.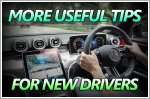 25 Jul 2022
If you're a newbie driver who's just getting used to getting around by yourself, we've got more tips that can make your journey a safer one.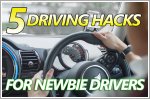 07 Jul 2022
Singapore roads and traffic conditions can be scary to new drivers. Here are several tips from seasoned motorists that can level up your skills!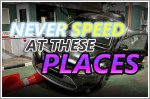 05 Jul 2022
Legality aside, there are some places where speed seriously doesn't go well, and here are five examples. Always drive slow and safely at these places!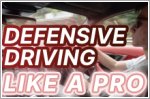 15 Jun 2021
Even the most experienced drivers are susceptible to hazardous road situations. Keep the family and yourself safe on the roads with these 5 defensive driving tactics.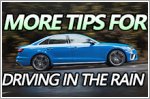 20 Jan 2021
Here are five more simple and easy-to-use tips to ensure your maximum safety while driving in heavy rain.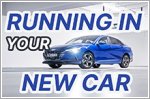 07 Dec 2020
Why do you need to run-in your new car? How do you run-in your car? Or if you're clueless - What is running in your car? Read on to find out everything about it.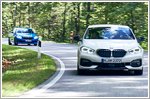 16 Oct 2019
Driving in the Alpine region might be on the bucket list for many when it comes to road trips, and we learnt a thing or two about it with the BMW 1 Series.
Idris Talib in Munich, Germany | 10,925 views |
Features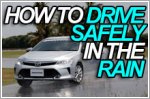 07 Aug 2018
Driving in the rain can be scary, but that doesn't have to be the case. Here are seven crucial tips to make driving in the rain a stress-free activity.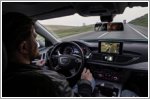 13 Jan 2016
With increasing research and development into autonomous technology, driverless cars will likely be a part of our lives soon, but that may not be as scary as it may seem.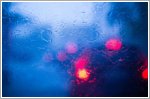 08 Jan 2016
During this rainy season where thunderstorms seem to be an everyday occurrence, we look at some important pointers that you should take note of.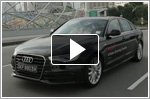 19 Oct 2013
In a small city like Singapore, the stress of urban driving is heightened by constant rush-hour traffic, ever present speed limits and tight space manoeuvre.