---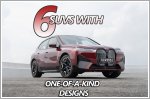 08 Jun 2022
If you're a driver seeking an SUV with styling that stands out anywhere you go, here are six models you can consider.
Jeremy Chua, Photos by Low Fai Ming | 25,145 views |
Features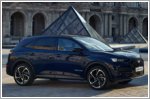 25 Jan 2021
DS Automobiles launches the DS 7 Crossback Lourve, created in collaboration with the Lourve Museum in Paris and embodying DS' love for travel and culture.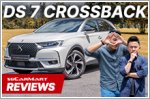 12 Feb 2020
The DS 7 Crossback is the firm's first model developed from the ground up by the firm itself, delivering a perky drive with plenty of design flair making it a compelling proposition.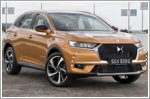 04 Mar 2019
The DS 7 Crossback is a premium French SUV that proves to be a worthy alternative to the usual German suspects.