---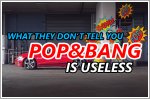 06 Jan 2023
Pop and bang, or crackle tune - call it what you like, but it doesn't add to the performance of your car. Oh, and it doesn't sound good to most people either.
Goh Zhi Xuan, Photos by Editorial Team, Teck Guan, Toyota Gazoo Racing | 12,938 views |
Car Technical Advice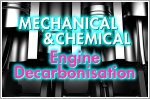 05 Jan 2023
Decarbonising your car engine is essential for car maintenance, especially if you want your car to be in its best working condition.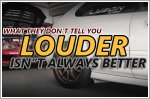 08 Nov 2022
Contrary to what you might believe, a louder exhaust isn't always better for performance and it certainly doesn't make it a superior option.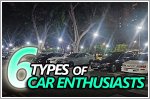 25 Jan 2022
These are the types of people you'll find at a local car meet in Singapore - any similarities with actual people are intended... uh, unintended.
Editorial Team | 41,447 views |
Features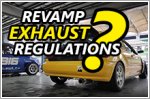 12 May 2021
Enforcement has been stringent and the heavy penalties for illegal exhaust modifications have just been doubled. But is that really the way to quieter roads?
Goh Zhi Xuan, Photos by Straits Times, Teck Guan | 33,040 views |
Features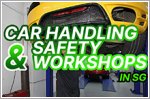 14 Apr 2021
Upgrading your coilovers, brakes and strut bars might cost a fair sum of money but they are worth it at the end of the day. Here are our recommended workshops to visit.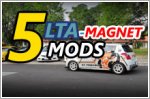 05 Nov 2020
These legal car mods can still throw a wrench in your plans - by getting you stopped by the LTA officers so frequently you wished you had taken the bus instead.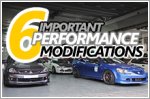 12 May 2020
Want to improve your car's performance? Here are the mods that drivers do to improve their lap time at the race track.