---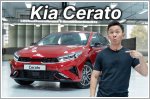 28 Aug 2021
A new exterior design, plenty of tech and safety features, and a competitive price come with the new Kia Cerato.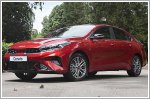 18 Aug 2021
Necessary nips and tucks make the Kia Cerato ace in its looks and features departments.
Julian Kho, Photos by Low Fai Ming | 20,025 views |
Kia Reviews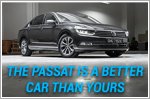 25 Sep 2020
The Volkswagen Passat is a sharp-looking executive ride, but that's just the tip of the iceberg. Here are 5 reasons the Passat is better than the rest.
Goh Zhi Xuan, Photos by Low Fai Ming | 20,051 views |
Features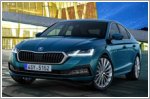 29 Nov 2019
The first fourth generation of Skoda's bestseller, the Octavia, has rolled off the production line at Skoda Auto's Mlada Boleslav plant.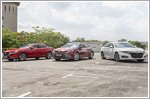 20 Nov 2019
The Honda Accord goes head to head with familiar foes, the Mazda6 and Toyota Camry, for segment supremacy.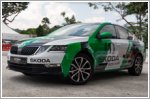 09 May 2019
Whether it is the vast amount of space, high levels of safety or a spirited and fun drive, the Skoda Octavia is one family sedan that manages to do it all.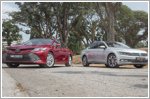 25 Mar 2019
The Toyota Camry offers more legroom for rear passengers, is sportier around corners and has more safety systems but the Volkswagen Passat is more affordable and feels more premium overall.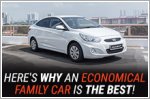 31 Jul 2018
Here are six reasons why an economical family car makes the most sense, whether it's to travel to work and back, or to ferry the family around on weekends.
Nigel Yong, Photos & Video by Low Fai Ming | 51,790 views |
Features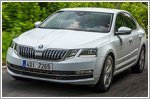 04 Jun 2018
The Skoda Octavia is a practical, comfortable and affordable family sedan that embraces its humble and honest nature.
Desmond Chan in Prague, Czech Republic | 17,157 views |
Skoda Reviews
This model is no longer being sold by local distributors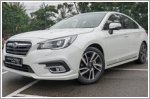 22 Jan 2018
The Subaru Legacy gets a propitious update comprising design, cabin and powertrain revisions and the company's newly launched EyeSight safety system.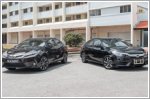 13 Oct 2017
We pit the popular Toyota Altis against its arch nemesis, the well-rounded tenth generation Honda Civic.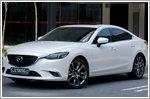 30 Mar 2017
The new Mazda6 undergoes a subtle update to its driving dynamics, safety features and styling while retaining most of its well-loved traits.
This model is no longer being sold by local distributors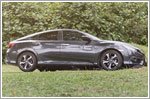 09 Sep 2016
The new Honda Civic gets a powerful new turbocharged VTEC engine, is a huge step up from before and is ready to right the wrongs of the previous car.
Text by Nigel Yong, Photos by Low Fai Ming | 139,791 views |
Honda Reviews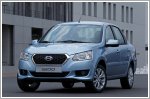 03 Sep 2014
Revived automaker, Datsun, unveiled its first offering for the Russian market - the on-DO family sedan - featuring a roomy cabin with leading load capacity.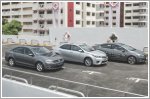 14 Feb 2014
The legendary Toyota Corolla Altis is back with its 11th installment, and we find out if it is still a 'class-leading act'.
Text by Nicholas Low, Photos by Low Fai Ming | 152,011 views |
Toyota Reviews
This model is no longer being sold by local distributors