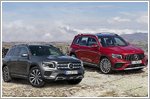 11 Dec 2019
Two Editors travel all the way to Andalusia, Spain, just to argue which cars are better to live with - the Mercedes-Benz GLB200 or the Mercedes-AMG GLB35?
Julian Kho and Jeremy Chua in Andalusia, Spain | 7,404 views |
Features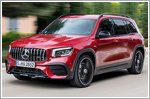 01 Dec 2019
The all new Mercedes-AMG GLB35 is the carmaker's latest hot and spicy compact SUV that has the driving dynamism and handling abilities of a hot hatch.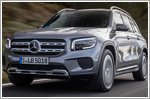 27 Nov 2019
The all new Mercedes-Benz GLB may be a compact SUV, but it has ample presence on the road that's befitting of a bigger and more hardcore vehicle.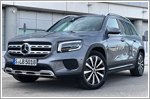 20 Nov 2019
Mercedes-Benz has finally launched the all new rugged-looking GLB - a compact SUV that slots between the GLA and GLC models.