---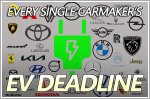 05 Jan 2023
Come 2030, will every carmaker still offer ICE models? We take stock of every brand relevant to us, and try to unravel what car buying will look like here soon.
Mattheus Wee, Photos by Editorial Team, Manufacturers | 13,482 views |
Features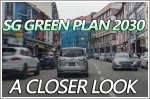 08 Dec 2022
A push towards electric vehicles is a key part of the Singapore Green Plan 2030, but it might perhaps not be quite as simple as it seems.
Desmond Chan, Photos by Editorial Team | 10,434 views |
Features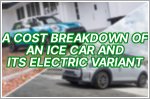 26 Apr 2022
Are you still undecided on purchasing an Internal Combustion Engine (ICE) car or the EV variant? We help you calculate the cost and time savings and hopefully provide you with adequate information to ...
Text by Russell Oon, Images by Newslink and Stock Images | 11,199 views |
Car Buying Advice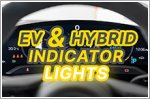 22 Mar 2021
So, you want to be part of the Green Plan 2030? Familiarise yourself with these dashboard indicator lights before jumping on the EV or hybrid car bandwagon.