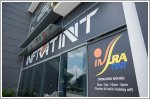 05 Dec 2012
Infratint is where you can find solutions to control the sun's glare and heat in your vehicle, protecting yourselves as well as your passengers.
Text by Akram Saheed, Photos by Infratint | 8,424 views |
Features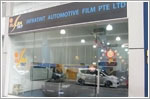 26 Jul 2012
There's more to solar films than just protecting car occupants from the Sun's harmful UV rays. Learn more about them here.