---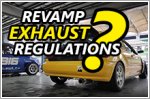 12 May 2021
Enforcement has been stringent and the heavy penalties for illegal exhaust modifications have just been doubled. But is that really the way to quieter roads?
Goh Zhi Xuan, Photos by Straits Times, Teck Guan | 33,041 views |
Features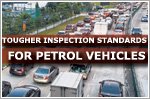 08 Mar 2017
Inspection standards for petrol vehicles are set to tighten from April 2018, with stipulated lower carbon monoxide emissions and a new hydrocarbons cap.