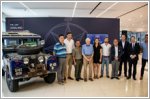 30 May 2019
In 1955, six Oxford and Cambridge students embarked on an expedition from London to Singapore. This year an original member will make the journey in reverse.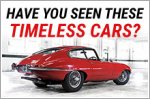 24 Apr 2018
Classic cars are undoubtedly cool, but which ones can stand the test of time? Here are nine timeless cars you can still find on our roads today.
Anthony Lim, Photos by Manufacturers, Low Fai Ming & Sebastian Chia | 66,108 views |
Features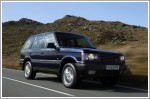 17 Aug 2012
Land Rover reportedly once tried to develop a Range Rover with a V12 engine, thanks to BMW engineering chief Wolfgang Reitzle. Too bad it never saw daylight.