---
01 Jan 2020
As 2019 comes to a close, we preview all the new car models that are slated to be launched here in Singapore in the upcoming year.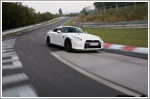 18 Aug 2011
While the rest of the automotive world is embroiled in environmental performance, Japan's automakers creep in to stake their claims in a suffering industry. Nissan and Lexus lead the way with the upco...
Text by Best Car Singapore | 7,118 views |
Features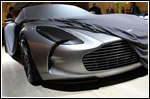 07 Oct 2008
The credit crunch's effects are gradually, but that hasn't stopped car makers from putting up a show about the things that help the world go round.