---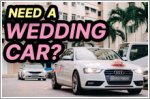 02 Oct 2020
Want something extraordinary for your special day? You might want to consider a wedding car rental to stick out of that normie mould.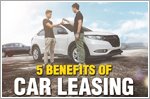 22 Jun 2017
Need a car but not sure which route to take? Here are five sensible reasons why leasing a car makes more sense than buying a brand new one.
Text by Anthony Lim, Photos by Low Fai Ming & Car Leasing Firms | 22,386 views |
Features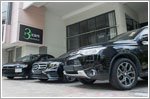 10 Jan 2017
For car rental, leasing and limousine services, turn to EHB Limousine Pte Ltd, a professional and dynamic company that believes strongly in service excellence.
Text by Nigel Yong, Photos by Low Fai Ming | 21,828 views |
Features