---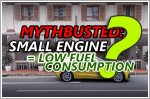 08 Dec 2022
A smaller engine always uses less fuel, since its capacity is smaller - while that seems to make perfect sense, it really might not be the case these days.
Goh Zhi Xuan, Photos by Editorial Team, FIN, Suzuki | 9,780 views |
Car Buying Advice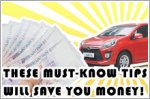 13 Jul 2018
We can't run away from the fact that cars are expensive in Singapore but with these eight tips, keeping your car running on the road doesn't have to be a costly affair.
04 Aug 2015
Annual public transport fare revision takes into account changes in inflation rate, wages and an energy index that charts oil and electricity costs.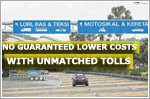 10 Sep 2014
Senior Minister of State for Transport Josephine Teo said there is no guarantee that unmatched tolls will translate into guaranteed lower costs for motorists.