---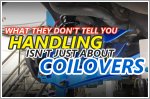 22 Jul 2022
A lower ride height and stiffer suspension means your car will handle much better? Not so fast, it really isn't as simple as many make it out to be.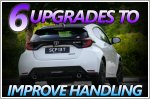 17 Jul 2022
Getting your car to handle better improves driving pleasure and can enhance its safety as well. Here's how to go about it.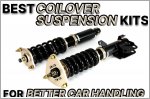 01 Apr 2022
Aftermarket coilovers are one of the most popular car modifications for enthusiasts. Installing a good set of coilovers can also improve your handling and even your tyre life!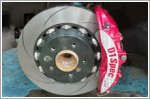 20 Oct 2020
Looking to boost the braking performance of your car? D1 Spec's brake kits are definitely the ones for you! See just why here!
Clarence Seow, Photos by Low Fai Ming, Fong Kim | 9,019 views |
Features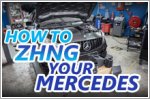 28 Jul 2020
Mercedes-Benz cars are world renowned for its superior engineering. But what if you want more from yours? Here are 5 modifications that you should do.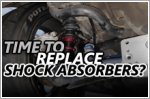 25 Mar 2020
Ever wondered when you need to replace the shock absorbers on your car? Here are the symptoms that you should look out for.