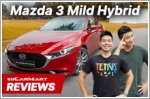 25 Nov 2019
The all new Mazda3 Sedan has got an appealing design to match its high levels of refinement.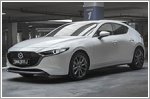 30 Jul 2019
The all new Mazda3 Hatchback impresses with its sleek sheet metal, premium cabin and a new mild hybrid engine.
Julian Kho, Photos by Low Fai Ming | 25,049 views |
Mazda Reviews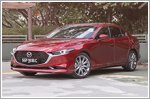 12 Jul 2019
Pretty to look at, packed with equipment and refined to drive, the new Mazda3 is a high-quality compact family sedan that will easily delight.
Desmond Chan, Video by Low Fai Ming | 26,504 views |
Mazda Reviews