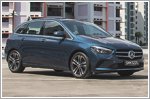 23 Jul 2019
Cheaper but certainly more comfortable, the Mercedes B200 Progressive is definitely the right variant to buy.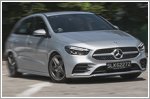 05 Jul 2019
With its sharp looks, high-tech cabin and improved drive, there's much to like about the new Mercedes-Benz B-Class.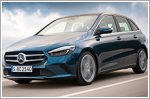 03 Dec 2018
The new Mercedes-Benz B-Class outclasses its predecessor in every way, with its stylish sheet metal, beautifully tech-laden cabin and impressively comfy ride.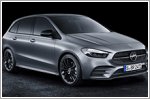 01 Dec 2018
The all new Mercedes-Benz B-Class B200 and Mercedes-AMG A 35 hot hatch have been presented to us against the backdrop of the western Mediterranean.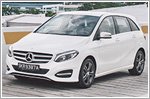 02 Jun 2015
A mid-life facelift makes the Mercedes-Benz B-Class more attractive and safer at the time.
This model is no longer being sold by local distributors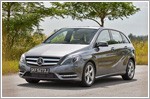 03 Oct 2012
The B-Class is a seriously spacious hatchback that will satisfy family dads and soccer mums with all the quality and appeal from the three-pointed star badge.
This model is no longer being sold by local distributors