---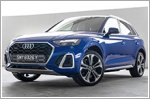 11 Jun 2021
Extensive updates on the Audi Q5 keeps it fresh yet familiar.
Julian Kho, Photos by Low Fai Ming | 11,610 views |
Audi Reviews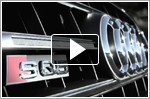 20 Jun 2012
Audi has given its Q5 crossover the S treatment with a bi-turbo charged TDI. The SQ5 is an Europe exclusive with cosmetic tweaks that looks the part.