---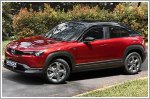 27 Jan 2023
The Mazda MX-30 is a fully electric vehicle that's easy to like, more so when it's done the 'Mazda way', according to the Program Manager Koichiro Yamaguchi.
Julian Kho, Photos by Low Fai Ming | 5,302 views |
Features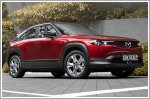 12 Jan 2023
The Mazda MX-30 is an all electric compact crossover that is easy to love and effortless to drive.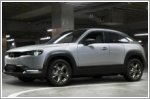 22 May 2020
Mazda starts the production of its first all-electric production vehicle, the stylish and versatile MX-30 EV, in Japan.