---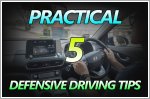 06 Dec 2022
We all know that defensive driving helps keep you and other road users safe. But there's only so much you can learn in driving school. Here are several tips from experienced drivers.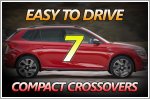 26 Oct 2022
Are you still seeking a compact crossover to be your first car? Here are another seven stylish, safe, and driver-friendly models that we think you should go and test drive!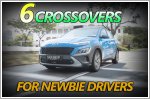 22 Oct 2022
Are you a newbie driver considering a compact SUV as your first car? We think you should check out these models, which are relatively easier for a new driver to get used to!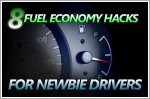 06 Oct 2022
Fuel economy is top of mind for most, if not all drivers. Here are some sure-fire ways to help you lower your fuel consumption and running costs.
Jeremy Chua, Photos by Unsplash, Editorial Team, Manufacturers | 20,251 views |
Car Ownership Advice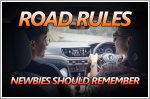 09 Aug 2022
You've gotten some experience and no longer need to display the P-plate. But forget these road rules and you could land yourself back in the driving centre.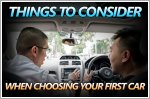 02 Aug 2022
Don't just buy a car that suits your budget. Considering how expensive it'll be to purchase and run, here are the other factors that should shape your decision.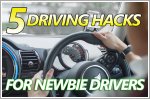 07 Jul 2022
Singapore roads and traffic conditions can be scary to new drivers. Here are several tips from seasoned motorists that can level up your skills!
23 Nov 2017
Passing your TP test is just the beginning, next up is learning to stay alive in the real world. Here are eight mistakes you should avoid as a P-plate driver.