---
Articles related to your keywords:
1 Advice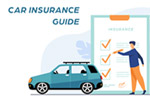 Here's all you need to know to find the best insurance for your car: we help you understand the types of coverage, terms like NCD & excess, how they affect your premiums and more.
Text by James Chan, Artwork by Design team | Guide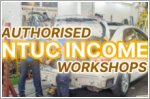 18 Jun 2021
Car insurance under NTUC Income? We've collated a list of authorised dealer workshops where you can do your repairs and make your claims with zero hassle.